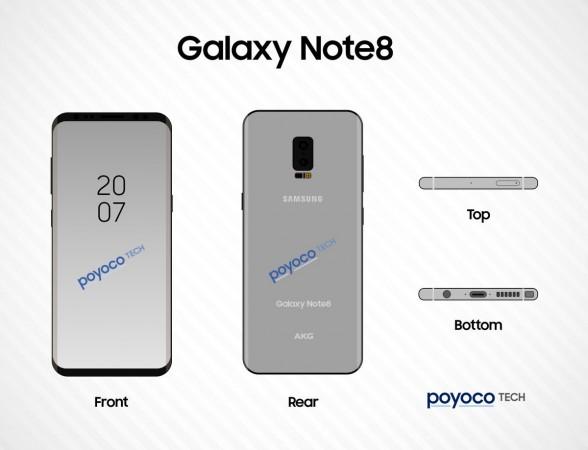 Samsung has purportedly advanced the release of its next-gen Galaxy phablet for a head start against the Apple iPhone 8 which is expected to release in the fall of 2017. The Galaxy Note 8 is now tipped for early August release, ahead of the IFA 2017.
The South Korean tech giant will hold an Unpacked event in August to launch its next-gen flagship device ahead of the highly-anticipated iPhone 8 launch, according to a recent report by Korean news outlet, The Bell.
Following the Galaxy Note 7 battery-explosion fiasco, Samsung was forced to delay the launch of the Galaxy S8 as a precautionary measure.
On the contrary, the South Korean tech giant seems to be in a hurry to capitalise on the premium smartphone market, before Apple could launch its flagship iPhone 8 in September.
According to the latest leak, Samsung seems to have hit a roadblock while trying to integrate the fingerprint sensor into the Note 8 display, due to some unforeseen technical snags. Consequently, another leak surfaced online suggesting the handset will sport a rear-mounted circular fingerprint scanner just below the dual camera setup.
Other rumoured features of Note 8 include the latest Snapdragon 836 chipset, 6GB of RAM, 256GB of internal storage and a 3,600mAh battery.