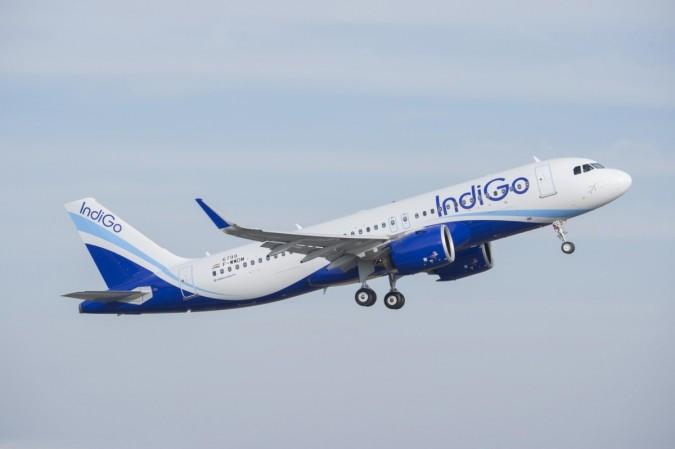 While you are onboard an IndiGo Airlines flight, you often hear the carrier talking about its "award-winning service" and how the brand values its customers. However, all this seems to be far from reality, especially in the light of all the recent controversies that the carrier has been courting.
In the latest incident, that is bound to once again put the domestic carrier in a spot, two staff members of the budget carrier have been accused of misbehaving with a woman passenger at the Guwahati airport. IndiGo has now suspended both the employees.
The incident took place on Sunday, November 19, when lawyer Krishna Sarma's mobile phone was snatched by a staff, who then tried to delete a few images that the passenger had clicked. While IndiGo Airlines said that it regretted the "unpleasant experience" and that noted that based on Sarma's complaint, it had suspended the two employees, the step is unlikely to help rebuild its image.
"In fact, we have kept her informed of the immediate steps that IndiGo has taken following her complaint," the airlines said in a statement, according to the Press Trust of India.
Speaking of IndiGo's response, Sarma said: "I am satisfied that IndiGo responded with such alacrity". However, she did not elaborate on what had happened at the airport.
Even though IndiGo Airlines and Sarma haven't really detailed the incident, the buzz on social media says that the passenger had taken pictures on her mobile phone when her luggage was scanned several times. The airlines' staff is said to have asked her to delete the images and refused to believe when she said she already had. Post this, the airlines' staff is said to have snatched her phone and deleted the images from the "recently deleted" folder.
The domestic carrier has been in the limelight for several issues in the last few weeks. A staff member of IndiGo Airlines is said to have made two drunken men fall at her feet and apologise because they misbehaved with her. "Bend down completely and touch my feet. Only then will I let you go," she is heard telling the two men in the video.
A few days ago, the low-budget airline also made news for assaulting a passenger at the Indira Gandhi International (IGI) Airport, New Delhi. The passenger, who was identified as 59-year-old Rajeev Katyal, got into an argument with a ground personnel after he deplaned from a flight and was waiting for the bus. He was then abused and manhandled, and the airlines' ground staff then dragged him on the tarmac.
"I was standing under the shade of the aeroplane waiting for the bus when a person from the ground staff yelled at me and asked me to move away," Deccan Chronicle quoted the passenger as saying. The IndiGo staff is then said to have gotten annoyed and retorted: "Don't teach us our job."