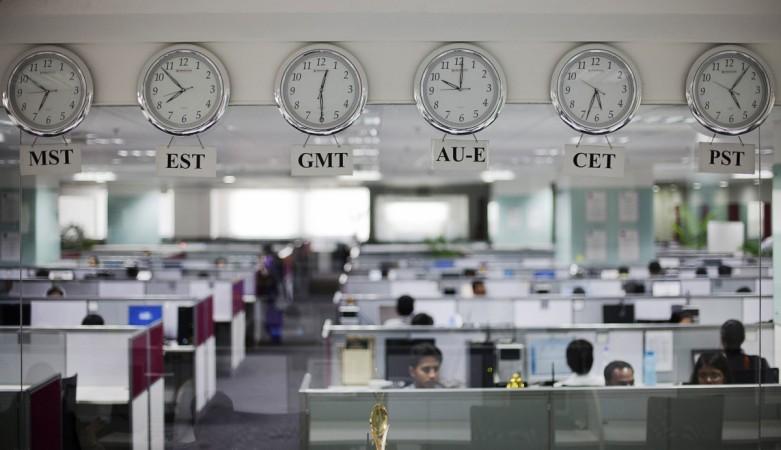 Drawing inspiration from the power of unions to seek redressal of their grievances, employees of IT companies in India are all set to have their union, the first of its kind.
"The Forum for Information Technology Employees (FITE) will be getting itself registered formally as the first union for IT employees in India. We are expecting this to happen within next five months," news agency PTI quoted FITE's vice-president Vasumathi as saying.
The collective bargaining power is being seen as an effective tool in the face of reported large-scale layoffs being planned or already under execution by IT companies, though all of them have denied it, saying the exits are the outcome of performance appraisals, nothing else.
The news agency said that the FITE has approximately 1,000 online members and has offices in nine cities, including Bengaluru, Chennai, Pune and Hyderabad.
Trade unionism, so to speak, by IT employees, tasted success in a limited way when Cognizant agreed to present its views in response to a notice by the Telangana government that was approached by eight "dismissed" employees of the company. The next meeting between the government's joint commissioner of labour (JCL) and Cognizant management will take place this Friday, May 26.
Telangana reported 13.2 percent growth in IT/ITeS exports in 2015-16 to Rs 75,070 crore from Rs 66,276 crore in the previous fiscal, adding 35,611 jobs in the process, to take it to 407,385, according to an update by the state's IT ministry.
It may be recalled that the $3.9 million-IT industry is facing tough times ahead, due to the double whammy of rising automation and protectionism by key markets like the US (North America contributes about 60 percent of the total revenues for software services companies).
An estimate by recruitment firm The Head Hunters had estimated the job losses as six lakhs over the next three years.
"The digital tsunami will trigger jobs cuts in a big way in the IT industry that employs about 40 lakh people...about 24 lakh of them will have to be re-trained...but there are limitations here," Kris Lakshmikanth, chairman and managing director of Head Hunters, told International Business Times, India edition, a couple of weeks ago.
"Out of these 24 lakh employees, only about 50 percent, or approximately 12 lakh, can be re-trained and about 6 lakh can manage with existing skills. The rest, approximately 6 lakh, will lose their jobs over the next three years," he added.
He based his assessment on a report presented by McKinsey & Company at the Nasscom India Leadership Forum in February.
He said senior managers, typically earning about Rs 25 lakh or more per annum, would be the worst hit. "Even if they are willing to take a salary cut, not many will be willing to hire them," Lakshmikanth said.
"My inferences are based on the McKinsey report and discussions with top executives of IT companies," he added.
Some of the companies such as Wipro, Capgemini and Infosys have denied reports of large-scale layoffs, creating confusion among the employees.
Paradoxically, share prices of the top three Indian IT software services companies — TCS, Infosys and Wipro — have gained over a 10-day period ending Tuesday, May 23.
TCS is up eight percent (May 23 closing price - Rs 2,520, May 10 - Rs 2,332); Wipro is up 5.2 percent (May 23 closing price - Rs 526, May 10 - Rs 500) and Infosys is up 1.48 percent (May 23 closing price - Rs 957, May 10 - Rs 943).
On Tuesday, the BSE Sensex closed 206 points lower at 30,365.