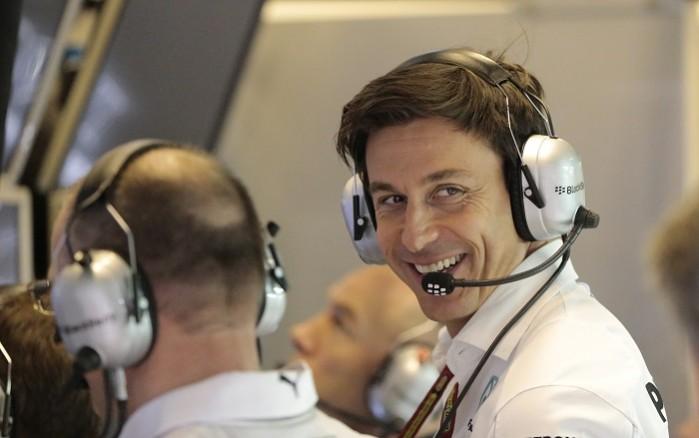 Mercedes Executive Director Toto Wolff insists that no one will be fired, following the team's blunder that resulted in Lewis Hamilton coming third at Monaco Grand Prix.
Hamilton, who led almost the whole race in Monaco, was asked to pit in the 63rd lap after the safety car was deployed following Red Bull driver Max Verstappen crash while attempting to overtake Lotus' Romain Grosjean.
However, the Silver Arrows had over-estimated Hamilton's lead over his teammate Nico Rosberg and Sebastian Vettel and this resulted in the 30-year-old dropping from first to third.
Many were expecting Mercedes to take strict action against the person responsible for the blunder, but when asked if anyone had lost their job over Sunday's mistake, Wolff replied: "Absolutely not. We're a World Championship team and we are not playing a blame game based on a single race."
"We believed we could make a free stop to cover risk of cars behind on Super Soft (tyres). Unfortunately our data was wrong. You need the right balance between data and gut feeling. Our tools told us we had the gap but they were wrong."
"Under Safety Car you need 12 secs gap to maintain position. Our system showed us that we had that gap."
Although Hamilton admitted after the race that the decision to pit was a combined call by him and his teammates, the Austrian insists that the Briton is not responsible for the blunder on Sunday.
"We told him to stay out and Lewis said 'not good' & that the tyres had lost temperature. We had one second to react and, combined with our wrong timing data, we made the mistake of calling him in."
Following the conclusion of Monaco Grand Prix on Sunday, Mercedes non-executive chairman Niki Lauda had revealed that too many people talking at the same time had resulted in the Silver Arrows taking the wrong decision.
However, Wolff has dismissed this notion, insisting that only a limited number of the Mercedes staff have radio communication.
"We have a strict radio protocol and structure how our decisions are made," he added. "This is how we've won so many races."