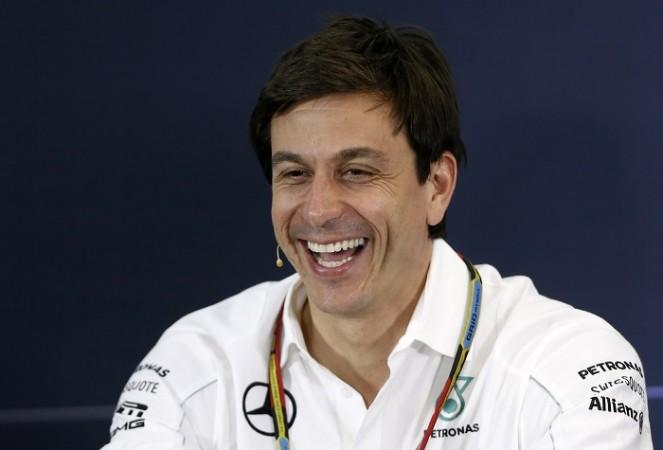 Mercedes Executive Director Toto Wolff is confident that Lewis Hamilton will get over his Monaco Grand Prix disappointment when he competes in the next race in Canada in June.
Despite securing the pole position and dominating most of the race in Monaco, the 30-year-old Briton finished third behind teammate Nico Rosberg and Ferrari's Sebastian Vettel after his team made a mistake and called him in for a late pit stop.
With the safety car out after Red Bull driver Max Verstappen crashed heavily while trying to overtake Lotus' Romain Grosjean in the 63rd lap, Mercedes decided to bring Hamilton in to put on fresher tyres after over-estimating the Briton's lead (which was around 25 seconds) over Rosberg and Vettel.
However, the strategy proved to be a poor one as Hamilton rejoined the race behind Rosberg and Vettel, and then he failed to overtake the two drivers after the safety car was removed with around 7-8 laps remaining.
Despite Monaco's result being very harsh for Hamilton, Woff insists that the defending world champion has the "mental strength" to get over the disappointment and he will make a quick comeback.
"He has such a mental strength," Wolff told F1's official website. "He's on a roll and it must be very sore to lose that one because it was his to win. I have no doubt that he will recover as quickly as he always did."
Wolff went on to explain that they decided to pit the Briton after growing concerned about the threat that Vettel might pose if he changed to super soft tyres in the closing laps.
"The potential risk could have been Sebastian (Vettel) switching to supersoft tyres and coming up behind Nico. Now in hindsight I have to confess that the data was wrong," said the Austrian, adding that they got the calculations wrong.
"We simply got the calculation wrong. We thought that we would have a bigger gap - a couple of seconds more - but we didn't."
Wolff, however, insists that he does not blame anyone for the mistake on Sunday.
"We win and we lose together and that one goes on the team," Wolff said. "I apologised. That's probably the only thing we can do."