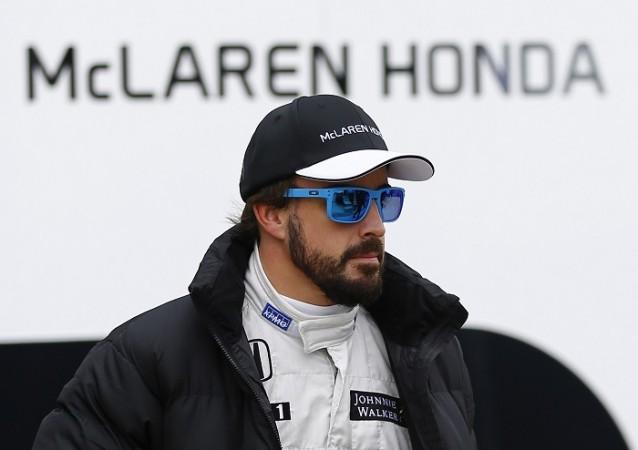 McLaren driver Fernando Alonso says that he is "giving everything" to make a speedy recovery so that he will be able to participate in the second race of the 2015 Formula One season in Malaysia.
The 33-year-old, who has signed for McLaren this season after spending five years with Ferrari, was recently in an accident during a preseason test in Barcelona.
Although he wasn't seriosuly injured, he recently suffered from "temporary memory loss" after sustaining a concussion following the accident.
As a result, the former Ferrari driver has been ruled out of the 2015 Formula 1 season opener in Australia taking place this weekend.
And Alonso, who says that he is disappointed at not being able to participate in the Australian Grand Prix, says that he is already working towards making a comeback in the Malaysian Grand prix.
"Of course, I'm very disappointed not to be joining Jenson in Melbourne in the McLaren-Honda garage, but I understand the recommendations of the doctors and I'm already back in training and preparing for my first race in the MP4-30," Alonso told ESPN.
"I would like to thank everybody for their kind wishes and support and I'll be giving everything to be back in the cockpit for Malaysia."
The Spaniard, who will be replaced by Kevin Magnussen for this weekend's race, is confident that McLaren will be able to do well in the first race.
"I wish Kevin all the best for this weekend in Australia, and I know the car is in his safe hands!"
"Even though we faced a lot of challenges in the tests, I am very encouraged by the feeling I got from the car, and I'm looking forward to going through all of the data from this weekend with the team to continue our push for development and improve our performance."
Magnussen, who says that he is very pleased to participate in the first race, says that he will be looking to do his best for the team while Alonso recovers.
"I'm really pleased to be behind the wheel with McLaren-Honda at Melbourne again. Of course, the reason I am here is an unusual one, but my job is to do the best job I can for the team while Fernando is out of the cockpit, and that's what I'll do."