A day after making some serious allegations of being spied upon by a Bollywood couple, Kangana Ranaut has now said that all suspicious activities around her have stopped. She also shared a warning for the "nepo changu mangu" gang and added that she would enter their homes and beat them up. This comes a day after she made many serious allegations against the nepo gang on social media.

Kangana's serious allegations
"Everywhere I go I am being followed and spied on, not only on the streets even in my building parking and home terrace they put zoom lenses to capture me, everyone knows paparazzi only visit stars if they are tipped these days they even started to charge to click actors, my team or I am not paying them so who is paying them? In the morning I was clicked at 6:30am, how do they get my schedule? What do they do with these pictures? and now as I finished my early morning choreography practice session no one was tipped to come to the studio yet they all turned up in large numbers even on a Sunday."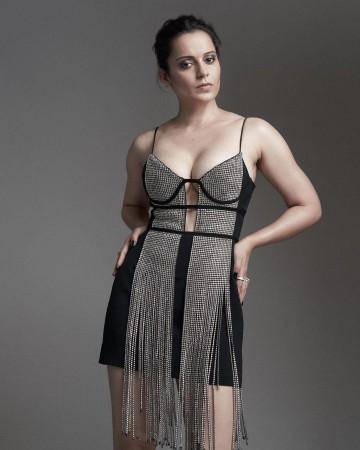 Kangana's attack on "nepo gang"
"I am certain my WhatsApp data is being leaked professional deals or even personal life details, this obsessed nepo mafia clown who once landed at my doorstep uninvited and forced himself on me is a known womaniser and Casanova but now vice president of nepo mafia brigade as well forces his wife to become producer, do more female-centric films, dress like me even make home interiors like me they even hired my stylist and even home stylists of many years who then refused to work with me."

Follow up post
In a follow up post, Kangana has now said that there have been no cameras or anyone spying on her after the post. She also warned the "changu mangu" gang that if they don't behave she will enter their house and beat them up. She also said that those who think they are mad, don't know the level of her madness.