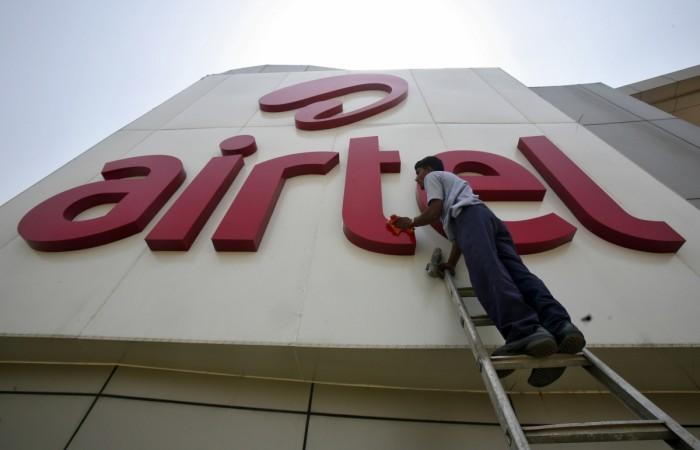 After facing severe backlash for partnering Airtel Zero, e-commerce firm Flipkart has pulled out of the net neutrality violating platform.
Contrary to the stance it had taken last week, Flipkart Co-founder & CEO Sachin Bansal announced on 14 April that the company has suspended all talks with Airtel with immediate effect.
"We at Flipkart have always strongly believed in the concept of net neutrality, for we exist because of the Internet. Over the past few days, there has been a great amount of debate, both internally and externally, on the topic of zero rating," said Bansal in a statement to NextBigWhat. [Full transcript below]
Bansal's sudden change of mind stems from the fact that the company faced a lot of flak from consumers on the Flipkart app review section (on Google Play).
Here are some of the reactions from pro-net neutrality Flipkart app users:
"Net neutrality matters Not purchasing anything until flipkart withdraws from Airtel zero! Things are in my cart and I ll let you wonder if I ll buy them or not till you decide..," said Kanu Subramanian .
"#netneautrality If possible I gave u 1/2 star I m using ur service since 2011 nd u guys doing great job but Whn i heard all those things I have to re think....n u shud be...#savetheinternet," said abhishek jaiswar .
"Net Neutrality Matters! I have rated this app as 1 till Flipkart doesn't come up with an explanation about its breach of net neutrality measures it has recently undertaken with #airtel," said Neeraj Pandey.
"NET NEUTRALITY VIOLATION MATTERSWhen I heard that flipkart signed in for airtel zero, it lost all my respect. From being the underdogs in a fight with giants like Amazon, now it has turned into something which I can't write here. India needs net neutrality," arvind mahapatra.
For the uninitiated, Airtel Zero is an internet package offered by Bharti Airtel to its subscribers, which allows them to access certain mobile applications at zero data charges.
On the outlook, it looks very beneficial to consumers and app developers, but it hid the fact that people had to pay for other apps. It also has a negative impact on upcoming and emerging startup firms with shoe-string budget who will not be able to pay fees to the telecom operator; thus, making them handicapped against well-established firms.
[Read more: What is Net Neutrality? Its Importance and Why You Should Support it]
Popular stand-up comedian group AIB has introduced an infotainment video detailing the need for net neutrality in India and its impact on the common citizens if this issue is not taken seriously.
Check out the video here:
It's not just Airtel, other telecom firms like Idea Cellular, Reliance Mobile, and Tata Docomo are also lobbying to TRAI (Telecom Regulatory Authority of India). They are already offering Facebook and WhatsApp monthly packages to their subscribers.
The telecom operators' insistence on bringing paid OTT (Over The Top) service is that despite investing so much for infrastructure across the country, they are losing out on revenue on apps like Skype (video-calling app) and WhatsApp (voice/message app).
They have accused smartphone app developers of replacing traditional modes of communications, SMS and voice calling, which they used to offer the service for seperate pre-determined call/SMS rates for STD and ISD.
Non-profit organisations, Savetheinternet.in and netneutrality.in are leading the pro-net neutrality campaign in India. Their activity has begun paying dividends already as the government owner telecommunication agency TRAI receiving a staggering 1.5 lakh plus petitions last weekend from the public against the network carriers' paid OTT service.
Based on the popular opinion among citizens, TRAI is said to submit the final report to Government of India in Mid-May.
[Note: TRAI will continue to receive the replies from the public till 24 April]
With Flipkart backing out of Airtel Zero, #netneutrality campaign has won its first battle. It now remains to be seen what stance Facebook and WhatsApp, who made it big thanks to net neutrality policy, take in coming days.
Full Transcrpit of Flipkart on company's decision on pulling out of Airtel Zero platform:
We at Flipkart have always strongly believed in the concept of net neutrality, for we exist because of the Internet. Over the past few days, there has been a great amount of debate, both internally and externally, on the topic of zero rating, and we have a deeper understanding of the implications. Based on this, we have decided on the following:

We will be walking away from the ongoing discussions with Airtel for their platform Airtel Zero
We will be committing ourselves to the larger cause of Net Neutrality in India. We will be internally discussing over the next few days, the details of actions we will take to support the cause
We will be working towards ensuring that the spirit of net neutrality is upheld and applied equally to all companies in India irrespective of the size or the service being offered and there is absolutely no discrimination whatsoever