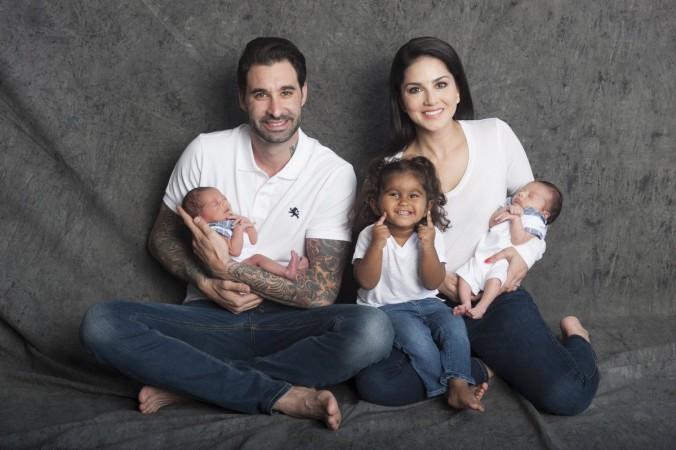 Sunny Leone and husband Daniel Weber are on cloud nine as they welcome twins to their family.
Sunny posted on Instagram: "God's Plan!! June 21st, 2017 was the day @dirrty99 and I found out that we might possible be having 3children within a short amount of time. We planned and tried to have a family and after so many years our family is now complete with Asher Singh Weber, Noah Singh Weber and Nisha Kaur Weber. Our boys were born a few weeks ago but were alive in our hearts and eyes for many years. God planned something so special for us and gave us a large family.We are both the proud parents of three beautiful children. Surprise everyone!"
Sunny also wrote: "Just so there is no confusion Asher and Noah are our biological children. We chose surrogacy to complete our family many years ago and it's now finally complete :) so happy!"
Sunny Leone has chosen both paths — adoption and surrogacy to complete her family, therefore giving a lot of women the strength and inspiration.
Daniel too posted on Twitter: "Say Hello to Noah and Asher Weber !!! #family @SunnyLeone :))))❤️. The next chapter of life !!! Karen, Nisha , Noah , Asher Me"
Sunny Leone had earlier adopted Nisha in July 2017. Talking about her daughter, Sunny told media: "Well our whole life has changed for the better. Figuring out our schedule is not as difficult as we thought it would be and she is at an age where she can travel with us if need be. I am enjoying every second of my time with her. There is nothing more I can ask for. We are truly blessed. It is the best experience of my life and I can't wait to show her every inch of this world and teach her so many things."