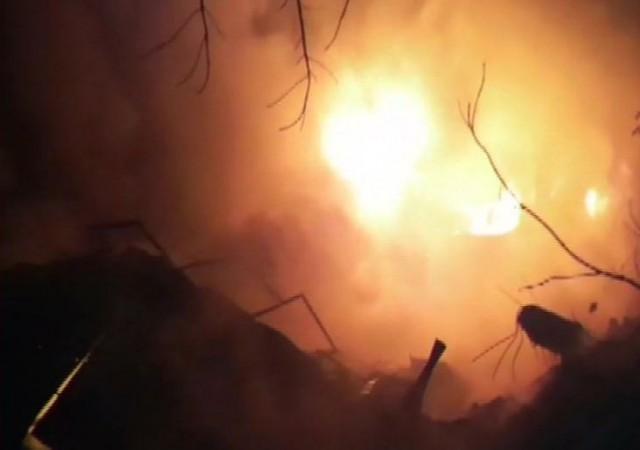 A fire broke out in a four-storey rexine and cloth factory in Delhi's Peeragarhi area late on Sunday, November 3. Twenty-eight fire tenders were present at the spot to douse the flames.
The cause of the fire has not been ascertained yet. The police suspect a short circuit to have triggered the fire.
According to fire officials, three fire personnel sustained injuries in the operation. The injured have been taken to the hospital.
"Our two firemen were injured in the operation. Their injuries are not serious. Nobody else was injured," Delhi fire services chief Atul Garg was quoted as saying by Hindustan Times.
The fire spread to an adjacent building after which a portion of it collapsed.