Farhaan Fazil, son of acclaimed film director Faasil and younger brother of actor Fahad Faasil is making his entry in to Malayalam films with Rajeev Ravi's 'Njan Steve Lopez'.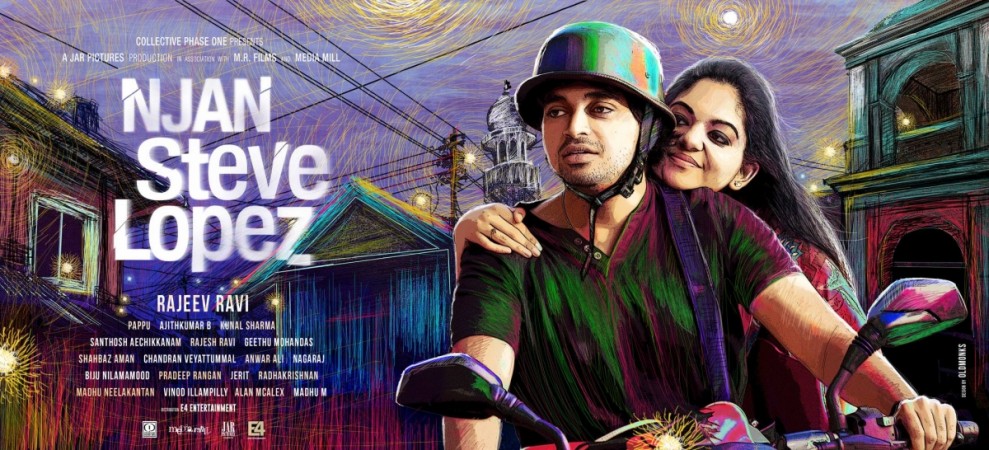 Farhaan will play the character of Steve Lopez, an adolescent boy from Trivandrum, who believes that things can only get better. He is naive and a dreamer and shares this virtual candy floss world with Anjali, the love of his life. Both Steve and Anjali are son and daughter to police officers in the film. Not much is revealed about the film as the team of "Njan Steve Lopez" believe that further details may reveal the story line.
A former student of Anupam Kher's acting school; Farhaan was planning for a low profile entry in to the film world as he wanted everybody to treat him like a newcomer and not like Fazil's son or Fahad's brother.
"I heard many scripts, but did not like any. I was also scared of being compared to Fahad. But when I met Rajeev Ravi, I felt that this is the film that I should not give a miss. There was no way that I could reject his film", Farhaan told Times of India.
Aahana Krishnakumar, daughter of actor KrishnaKumar will play the character of Anjali, who is Steve's love interest in the story. Aahana was approached by Rajeev Ravi for his directorial venture with "Annayum Rasoolum". However, she did not accept the film because she was busy with her studies. For "Njan Steve Lopez", it was actress and director Geethu Mohandas who convinced Aahana to play the role of Anjali.
Ravi recently won a National Award for the best cinematographer for his wife Geethu Mohandas's film "Liar's Dice." His first directorial venture "Annayum Rasoolum" starring Fahad and Andreah Jeremiah was critically acclaimed and was well received by audience.
Ravi has roped in Aliencier Lee, James, Anil Nedumangadu and a lot of theatre artists as he wanted fresh faces that are interesting to work with and same time, are good actors to play the characters in the film.
The dialogue for Ravi's story is written by Santhosh Echikkanam, who had also scripted "Annayum Rasoolum". Sync sound is done by S. Radhakrishnan and the camera is handled by Pappu. Kunal Sharma, Anurag Kashyap's sound designer, will design the sound for this film. "Njan Steve Lopez" is expected to hit screens by August 8.