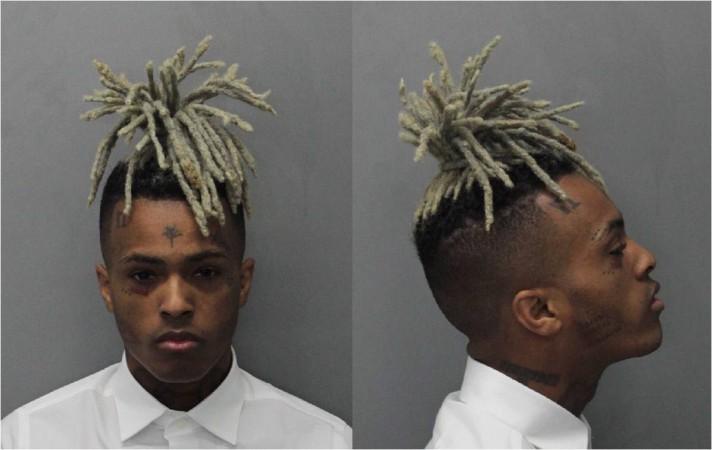 In a shocking incident, rapper XXXTentacion was shot and killed in an apparent robbery. The 20-year-old rapper was visiting a motorsports store in Florida while two unidentified men in a dark coloured SUV opened fire unexpectedly.
Though the rapper, whose real name is Jahseh Onfroy, was rushed to the hospital immediately, he succumbed to death. The Broward County sheriff department is on a lookout for the culprits.
Meanwhile, the rapper's memorial ceremony took place at the Fairfax area on Tuesday night. Hundreds of people thronged to get a last glimpse of the artist but the event ended up in a chaos when a group of them climbed rooftops and stopped moving cars to create traffic blocks.
A report on LA Times described, "Dozens of people in the middle of the crowd formed a mosh pit, jumping up and down. At one point, a convertible drove past the crowd. When it stopped in the roadway, people swarmed the car on both sides."
More than 500 people took part in the ceremony and police officers had to form human chains to control the bolstering crowd. Reportedly, a group of started creating chaos with loud cheers but police intervened in time and borough the situation under control.
ALSO READ: Who was XXXTentacion? 20-year-old controversial rapper shot dead, celebs mourn
The Florida-based rapper is known for his controversial lyrics and has faced several accusations of violent crimes against women. He was shot to fame in 2017 with the caustic "Look at Me" that created a stir on Sound Cloud.
However, at that time, Onfroy was in jail charged with aggravated battery of a pregnant victim and witness tampering. He was even banned from Spotify for his violent and abusive lyrics. The rapper's ex-girlfriend has also accused him of domestic violence charges at several occasion. Interestingly, the rapper hardly gave any interviews but was active on social media sites communicating with his fans directly.