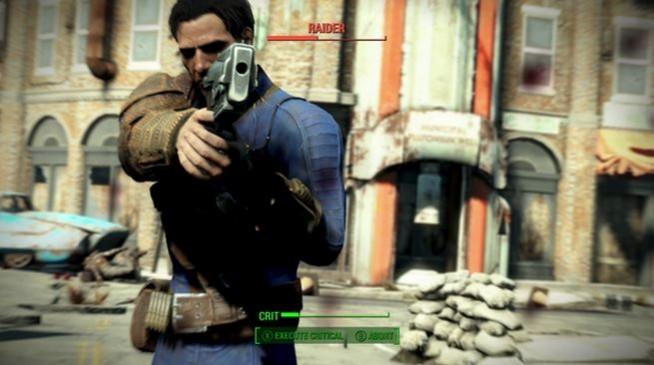 One of the most anticipated video game, Fallout 4, from Bethesda, was criticised for its gameplay and graphics, following the game's unveiling at E3 2015. But Bethesda has brushed it aside.
It may be noted that Bethesda has only showcased the game's early gameplay before its release in November 2015.
Pete Hines, vice president of Bethesda, replied to criticism about the game's gameplay and graphics in a calmer way in his interview with Metro.
"As with most forms of entertainment, you never get 100 percent agreement on anything. And so, at the end of the day, whether it's what the graphics look like or whether the gameplay is what you want or whether you like the setting, or whatever it is, everybody is entitled to their opinion," was Hines' zen-like reply.
He also added that Fallout 4 will be familiar to players who have played Fallout 3, since there will be many things that are familiar. The idea was not to make a "completely different game," buy it would add a mixture of familiarity and being different to the earlier game. He stressed that the game will have, "things that are the same and there are things that are very different."
Players will realise that this early suggestion from critics about the supposed compromises in game's visuals will fade away only when they start playing it on extended sessions.
Hines assured that, "[players] start to feel the differences and how much some things have changed". Only then will they be reassured that the game is not similar to Fallout 3.
Meanwhile, he also spoke about the reason why there was a smaller marketing plan for the game. He said there are two reasons for it. "The brevity of the period between announce and launch was really a function of how much can we actually get away with? 'Cause if you ask Todd he'll just say, 'Can we announce it and release it that day?'. Like, he never wants anybody to see his stuff before it's out."
He noted that the shorter take off for the game removed the burden from the development team. "Every video that you do, every demo that you do is taking some amount of time from the team to say, 'We need to capture this, we need to put this together, what are we gonna show? Oh wait, that's not working in this build 'cause we just entered this stuff in...,'" he said.
Putting such burden on the development team, he argues, digresses them from the "real goal". The developers suggest 'I gotta have a game in everybody's hands on November 10', says Hines. "And so by shortening it you're reducing the number of beats you need to maintain momentum."
Further, Hines in another interview to MCV, assured fans that Fallout 4 can top Elder Scrolls 5: Skyrim and added: "It could be our biggest release ever. But we will see."
He also said in the interview that he would want to see his company make regular releases instead of going silent after releasing four titles, like in 2011. So Bethesda will, in future, have consistency in its game releases.
Fallout 4 will be released on 10 November to PC, PS4 and Xbox One.