As the Republic of Maldives is headed for presidential elections on September 9, a malicious attempt at disturbing the India-Maldives relations has been made. A fake letter falsely attributed to EAM Dr Jaishankar is doing the rounds on social media.
The relationship between India and the Maldives has a history dating back to the Maldives' independence in 1965. India has consistently provided various forms of support to the Maldives, including assistance for its socio-economic development, modernization endeavors, and maritime security. This enduring cooperation saw significant growth, particularly in the late 1980s when India launched 'Operation Cactus' to thwart a coup attempt against the autocratic regime of Maumoon Abdul Gayoom in the Maldives.
India and the Maldives have consistently engaged in diplomatic dialogues and have cooperated on regional and international fronts, showcasing the strength of their bilateral ties.
The claim
Two days before the Maldives enters its Presidential elections on September 9, a counterfeit letter purportedly from Indian Foreign Minister Dr. S. Jaishankar has surfaced on Maldives' social media platforms. This fraudulent document is clearly designed to undermine the strong and friendly relationship between India and the Maldives. The letter falsely references India's support for the Maldives National Defence Forces (MNDF) and contains fabricated conditions that have no basis in reality.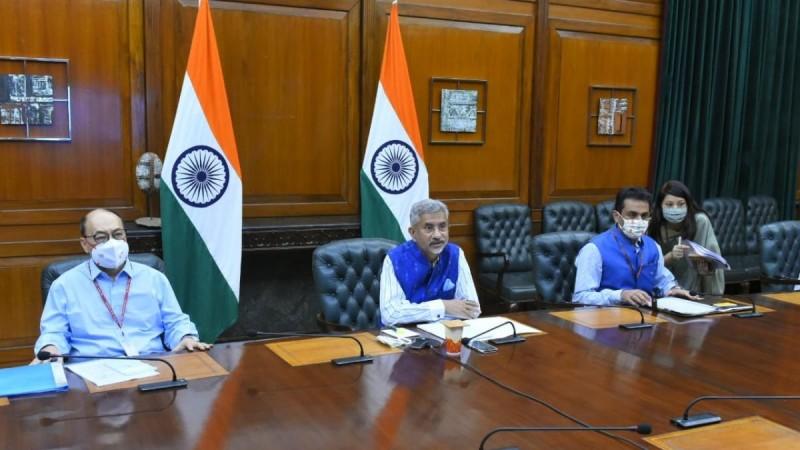 Fact check
International Business Times found the letter in circulation through the Indian High Commission in the Maldives' response to it. The embassy has issued an unequivocal statement to the counterfeit letter circulating on social media. They have rejected and condemned this malicious attempt to tarnish and disrupt the deep-rooted and cordial India-Maldives relations.

"We have seen images of a fake letter being circulated on social media attributing them to EAM Dr S Jaishankar and the Government of India. We unequivocally reject and condemn this malicious attempt to malign and disturb the India-Maldives relations. We also call upon Maldivian authorities to investigate this incident and take suitable action to prevent such misinformation campaigns," India in Maldives posted on X (formerly Twitter).
The Ministry of Foreign Affairs of the Republic of Maldives also issued a stern response in wake of the viral letter.
"It has come to the Ministry's attention that a fabricated letter in the name of a foreign government's leader is circulating on social media and published on a newspaper. This letter is a forged letter. And its contents are fabricated. The Ministry condemns this act, that is aimed at disrupting bilateral relationship with a close partner. The Ministry urges media personnel to act more responsibly, in line with journalistic standards and ethics," Maldivian MFA tweeted.
In light of these facts, it becomes evident that the counterfeit letter attributed to Indian Foreign Minister Dr. S. Jaishankar is a malicious attempt to sow discord and confusion in the enduring and amicable India-Maldives relationship. It is essential to rely on verified and credible sources for accurate information about international relations, as misinformation campaigns like this one can harm diplomatic ties and fuel unnecessary tensions.
Claim reviewed :
Fake letter on social media aims to malign India-Maldives relations
Claimed By :
Social media

.
Fact Check :
False