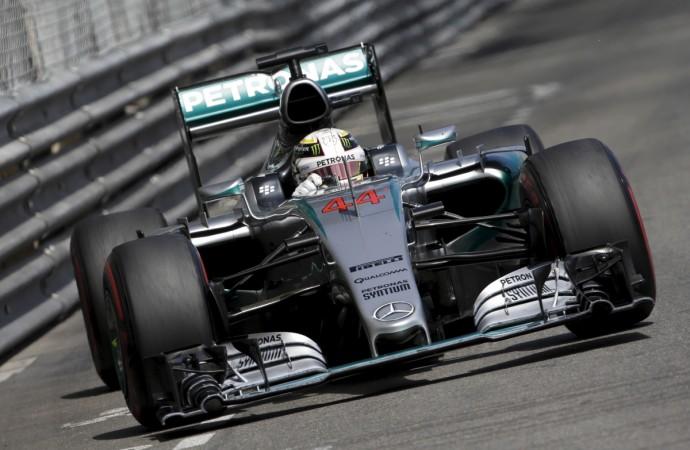 The British Grand Prix promises to be an exciting one over the weekend at Silverstone Circuit in England with Lewis Hamilton eager to emerge victorious in front of his home crowd. Hamilton will face a stern test from his fellow team mate, Nico Rosberg.
Fernando Alonso may possess a weaker car, but he has been relatively successful at Silverstone winning it in 2006 and 2011.
The current F1 season has been dominated by Mercedes' Hamilton and Rosberg. Barring the Malaysian Grand Prix, one of the Mercedes' drivers have always crossed the chequered flag first. Sebastian Vettel won the Malaysian Grand Prix.
Hamilton finished second in the last grand prix in Austria and Rosberg clinched the race, but Hamilton is going to be confident and draw inspiration from his Silverstone victory last season.
"I don't feel like I ever really reached my peak in Austria," F1 official website quoted Hamilton as saying.
"Silverstone, though... that's different. I can't describe the feeling I had last year - lifting that trophy again in front of the sea of fans on pit straight after so many years and after a tough start to the weekend too. It's something that will always stay with me and nothing less than the same again will do."
Hamilton has a comfortable lead of 10 points in the drivers' standings and his biggest threat is going to be his team mate, Rosberg, who has 159 compared to Hamilton's 169. Sebastian Vettel stands third with 120 points. The Mercedes have been too good for their competitors and other drivers and teams need to challenge Mercedes, else either Hamilton or Rosberg may win the title with a few races to spare.
Other teams need to pull up their socks with British grand prix being the ninth race of the season in a 19 race season after the Korea grand prix was cancelled.
Out of the seven races Fernando Alonso has participated this season, he has only completed a disappointing two races. Rather than blaming Alonso, who was back-to-back Formula One champion in 2015 and 2006, it is their car, which has not been able to compete against the elite.
The track in Silverstone is loved by many drivers as it gives them a chance to go full throttle and can go at a decent speed in corners as well. Despite the fast track not suiting Alonso and his team, McLaren are looking ahead for the British Grand prix.
"Silverstone is a very special race for the team, of course, and also a fantastic circuit to drive. It's one of the fastest on the calendar, which also means it won't be a circuit that will suit our car so well, but we're still looking forward to the weekend and want to make the most of every session," said Alonso.