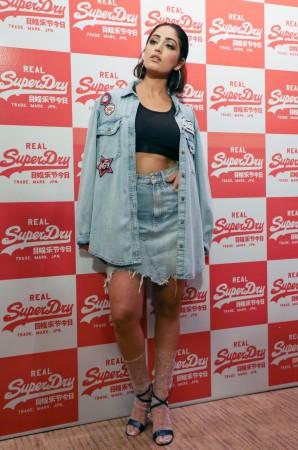 When it comes to style, actress Yami Gautam has her own cool fashion sense and she is never over the top. The actress, who will soon be seen in Batti Gul Meter Chalu with co-stars Shahid Kapoor and Shraddha Kapoor, was present at the recently concluded Lakme Fashion Week Winter Festive 2018 event in Mumbai.
Yami Gautam threw a bash for a casual wear brand at LFW 2018, where we got to chat with her exclusively. Speaking to International Business Times, India, Yami Gautam was still fresh after her media interactions at that hour of the night, as she shared notes about her style for her characters in her forthcoming films Batti Gul Meter Chalu and Uri.
Here are excerpts from the chat, and you can catch the video interview on the IBTimes YouTube as well.
IBTimes: Hi Yami.
Yami Gautam: (Smiling) Do I still look fresh?
IBTimes: Yes, you do. What is the secret of your looking so fresh?
Yami Gautam: (Laughing) It is you guys (the media). You guys make my day, because I just keep talking and it keeps me fresh and happy. So anything that makes me happy, makes me look fresh. I'm a little extra happy because of the brand I'm here for, because you'll find my sister and me donning their clothes that are really trendy. They are one of the best when it comes to casual and athleisure and I love that because that's my personal style. We are co-hosting a party together.
IBTimes: So, our next question was about your personal style. What else apart from casual is a part of your personal style?
Yami Gautam: I don't stick to anything in particular. It depends on what kind of mood I am in and where I'm heading to. It could be sometimes ethnic or Indo-western or western. It could be athleisure, which I'm most comfortable in. And yeah, jeans, some T-shirts and sneakers, and just a watch - and I'm all set! But just for today, because I am wearing denim, we thought let's try and experiment. So, I wore a pair of sheer socks with stilettos. I'll give the credit to my stylist Mohit Rai for this. (We thought) Let's try a little streetwear kind of look (with this footwear) and gelled back hair - umm, REAL short hair (smiles) - and big hoops!
IBTimes: And short hair really suits you.
Yami Gautam: Thank you.
IBTimes: Something about your look in Batti Gul Meter Chalu...is it just black coats, because you're a lawyer?
Yami Gautam: Thank you. You've said it (laughs). I'm a lawyer and I will be donning black. Especially since it's a lower court in the film, so we're maintaining the authenticity. So, she wears a saree and a coat over it. And that's about it, the style factor in a courtroom!
IBTimes: Something more about the role in Batti Gul Meter Chalu - do you wanna say?
Yami Gautam: I think Gulnar my character, she represents today's girl who is strong, independent and working, who is modern and believes in voicing her opinion, and standing confidently for who she believes in. And that's what she is doing in the film.
I'm happy with the kind of response the trailer of Batti Gul Meter Chalu has garnered. The film is being talked about. It's a very relevant social issue, but of course, it's gonna be entertaining because it is Shree (director Shree Narayan Singh) Sir's film. So, I'm looking forward to the response and hope you love it!
IBTimes: And something about your role in Uri, the film based on the 2016 surgical strike carried out by the Indian Special Forces?
Yami Gautam: This look was actually for Uri - the short hair - and I'll give the credit to our director Aditya Dhar. When he proposed this idea of short hair, I thought, okay, how short does he mean, like one or two or three or four inches short? But when he showed the references, I was like, 'Oh, that short you meant? Ah!' I was like, okay, because I absolutely got his idea that since I play an intelligence officer in Uri, you don't see (such officers) having too much time for vanity or a set look. So, it'll be sharper and more authentic when it comes to the look of the character. And I'm glad...I may sound a bit immodest but I think it (short hair) looks REALLY COOL. So, I'm happy.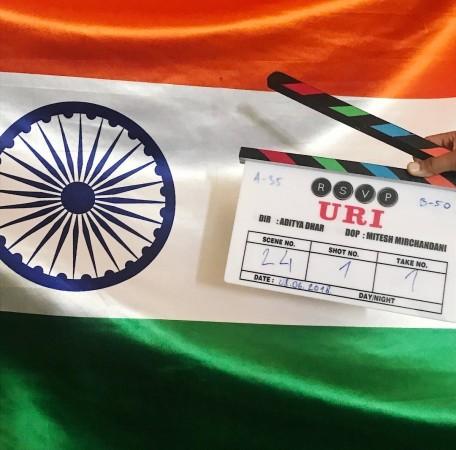 Batti Gul Meter Chalu releases on September 21, 2018, while Uri the film is still being shot.