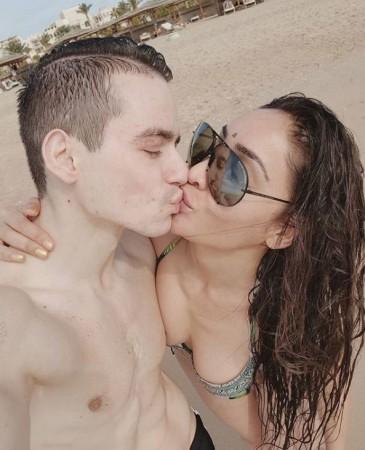 Model-turned-nun Sofia Hayat became the latest victim of online trolling. She had shared a picture of hers from her vacation in Egypt on Instagram and in no time people started trolling her for they mistook the object in her hand to be a 'dildo'
Upset with such negative comments, Sofia exclusively told International Business Times, India, about how some Indians don't know the power of healing crystals, their lack of sex education, orgasm and more.
EXCLUSIVE: Ex-girlfriend Sofia Hayat takes a dig at Rohit Sharma and wife's touching moment at Mohali
"I am upset on getting trolled over a picture. When I'm with my precious crystals, some Indians called it a 'dildo' on Instagram. Those Indians obviously have no education on what healing crystals do and the power behind them. They are the ones that see the female as an object used just for sex [sic]."
"They have been taught that sex is dirty and have no understanding what it is like to truly love a woman. Anyone who does use a dildo is because men don't satisfy them because a lot of men don't know how to satisfy a woman. They think only of their own pleasure but they don't know that when a woman has been opened like a flower, his pleasure and power will be greater [sic]."
She further added that none of the celebrities that she had dated knew how to respect, love or satisfy her.
"I have dated two Bollywood actors and two IPL cricketers and let me tell you, none of them knew how to respect and love the female goddess or to satisfy. They were finished before they were started. That is not loving yourself or your partner. It is a waste of sacred energy and a waste of time for a woman [sic]."
"So then use a dildo. Most women put up with this nonsense because they don't know the difference. Vlad is the only man I have made love to. His orgasm is not his priority. He worships my form, my energy and my orgasm. He is honoured that he is in my presence everyday and honoured that he shares my embrace."
Sofia said that she has requested her best friend Rakhi Sawant to gift her condoms as she believes in practising safe sex.