On a day when everyone intended to celebrate love, the world was left shocked when Nikolas Cruz, a 19-year-old former student, shot at least 17 people dead in a Parkland, Florida, school. Cruz, on Wednesday, February 14, is said to have pulled the fire alarm to draw students out of their classroom and shot at them.
While the incident broke several hearts worldwide, even the toughest and seasoned officers couldn't hold back tears. Former FBI agent and CNN counterterrorism analyst Philip Mudd broke down in tears while discussing the Florida shooting live on TV with Wolf Blitzer.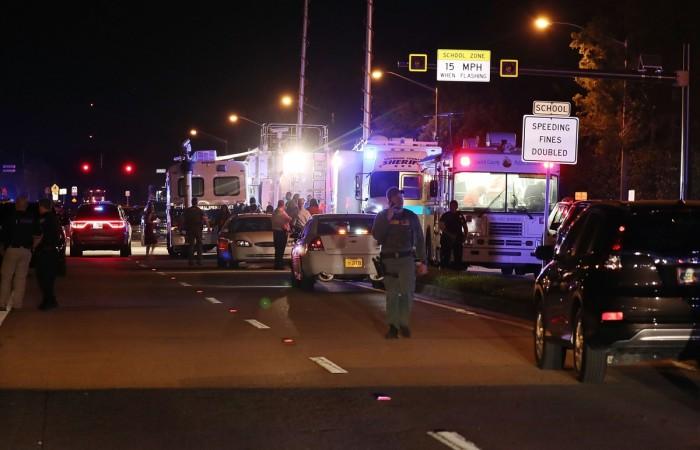 "I have 10 nieces and nephews," Mudd said, his voice breaking. "We're talking about bump stocks, we're talking about legislation. A child of God is dead. Can not we acknowledge in this country that we cannot accept this?"
Mudd choked back tears and said he couldn't carry on the discussion anymore. "I can't do it, Wolf," he said. "I'm sorry, we can't do it."
Wolf had to then switch to a different analyst to discuss the shooting at Marjory Stoneman Douglas High School. "We're going to get back to you. You're obviously, this is so emotional.
"Unfortunately it happens all too often," Blitzer said. "And people say we've got to learn some and, as a result, people say we've got to learn some lessons. Unfortunately, lessons are never, never learned."
Mudd later reappeared on TV to discuss the matter.
The shooting in the Parkland school once again brings back focus on gun control laws in the US and questions on why citizens should be permitted to own guns are likely to be raised again.
Senator Chris Murphy, who is a vocal advocate for gun legislation, spoke about the shooting and said that such incidents only take place in the US, due to government "inaction."
"It only happens here not because of coincidence, not because of bad luck, but as a consequence of our inaction. We are responsible for a level of mass atrocity that happens in this country with zero parallel anywhere else," CNN quoted him as saying at the Senate.
US President Donald Trump and first lady Melania took to Twitter after the shooting and offered condolences.
My prayers and condolences to the families of the victims of the terrible Florida shooting. No child, teacher or anyone else should ever feel unsafe in an American school.

— Donald J. Trump (@realDonaldTrump) February 14, 2018
Just spoke to Governor Rick Scott. We are working closely with law enforcement on the terrible Florida school shooting.

— Donald J. Trump (@realDonaldTrump) February 14, 2018
My heart is heavy over the school shooting in Florida. Keeping all affected in my thoughts & prayers.

— Melania Trump (@FLOTUS) February 14, 2018