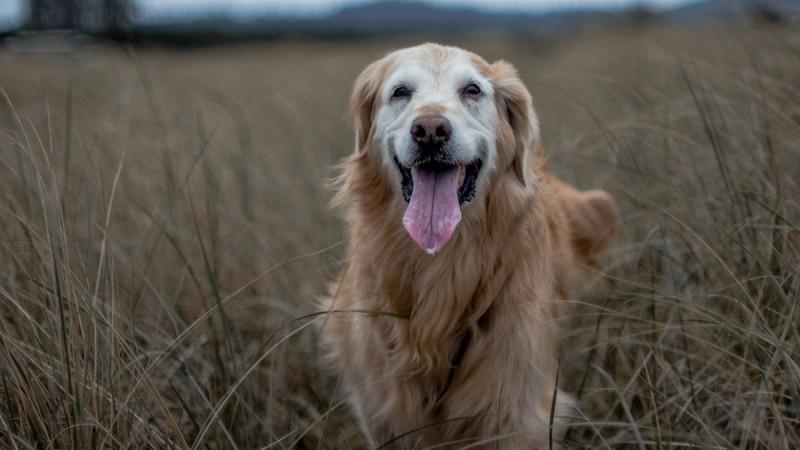 The world has seen a variety of shepherd dogs, but what about a farmer dog? Ever seen a dog driving a tractor? Sounds magical, right? But Rambo the dog can do everything, right from driving his master's tractor to plowing fields, making him every bit a farmer.
The six-year-old golden retriever has become an internet sensation over the past few days for his expert farming skills. Not only that, he also attracts a lot of visitors to his home — County Down in Northern Ireland.
Also read: Remember the story of Hachiko? Here's what another loyal dog did after its owner died
Rambo, who is a father of four puppies, helps his master Albert Reid mow lawns, plow fields, cut corns and trim hedges.
"Nobody could believe it when they saw it. They had to take photographs and video him. We have people that come to our yard who are just lost for words when they see him do his tricks, he is such a good dog as well," said Albert.
As many people just come down to see the extremely talented golden retriever, his master Albert cannot stop praising Rambo. "He is just too friendly and so welcoming to all the people that come round. He is a fantastic dog."
Albert, who is a lorry driver by profession, revealed that his dog had such special skills since he was a puppy. He added that Rambo has always been a great helping hand to him.
The dog has to be put on the tractor and he will start off from there. "He will sit and wait by my car but will never jump in himself. I always have to lift him into my car," said Albert.
He also said Rambo wags his tail when he is immensely excited. "His tail will go round like a helicopter because he will be so excited. But he just can't get himself to jump into my car for some reason."
Rambo's exceptional skills amaze everyone, but this is something very unique. Before this, we have heard of therapy dogs who pick up everyday grocery, and more such canine capers. But Rambo the farmer dog is a cut above all.