Publicised break-up: Neha Kakkar's break-up became even more publicised because beau Himansh Kohli had proposed to her for marriage on national television. It took a long time for Neha to get over her break-up but kept breaking down on the sets of Indian Idol every now and then. And at several occasions, even spoke indirectly about the heart being broken.
Threatening to end life: Soon after her much-publicised breakup with television actor Himansh Kohli, Neha Kakkar was linked with Indian Idol contestant Vibhor Parashar. The rumours drove Neha to such a point where she even threatened to end her life.
In a long post, Neha had written, "Why do they spread rumours without even thinking how badly it'll affect somebody's life. Even if she's a celebrity, she's a human being first! Stop being so heartless. Stop talking about somebody's personal life or character. Stop judging. Stop embarrassing people. Don't do so much that they get depressed. If you are a father or brother of somebody will you do that to your daughter/ sister? Stop making anybody feel so bad that they start thinking of ending their life. Plz! Stop!!" Neha's post had left even celebrities disturbed who enquired about her well-being. However, Neha later said, "Main theek hoon."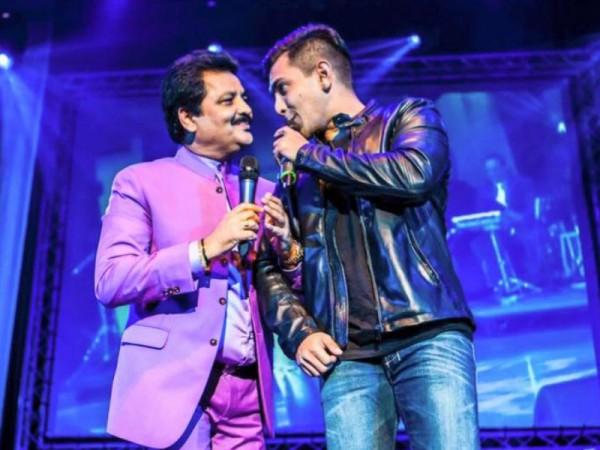 Getting kissed by contestant: Fans and their obsession with celebs can often take an ugly turn and we saw a glimpse of that on Indian Idol. While Neha Kakkar, who is one of the judges on the show, was interacting with a contestant, the man first showered her with gifts, showed her that he had a tattoo of her on his hands and suddenly kissed the singer.
Neha looked sad and shocked at the behaviour of this fan. Vishal Dadlani, who is the co-judge, lashed out at the man saying 'ye jyada ho gaya.' Fans lashed out at Vishal Dadlani and Aditya Narayan and the makers for not taking a stand. In his defence, Vishal said that it was Neha's decision to let the man walk away.
Body shaming: Gaurav Gera, in one of his acts, had made fun of Neha Kakkar's height and weight. The video had a short girl, dressed glamorously and named 'Neha Shakkar'. 'Chota sa bluetooth speaker', 'Is bhondi si shakal ke saath jab tum mic ke saamne jaati ho to mic muh nahi pher leta hai?' were some of the comments that had left Neha irked.
"Shame on these people to create such a NEGATIVE and insulting content! My people know how much I appreciate comedy on me and otherwise but this one is Ridiculous!!! Stop using my name, Stop enjoying, dancing and acting on my songs if you hate me so much. Thankless people. Itna zyada enjoy karte ho mere songs pe, you have such good times, you've partied so hard on my songs, you've made you GF BF hear my love songs, uske baad bhi itna bura likhte hue ho mere liye? Sharam nahin aati? We should be thankful to the people jinke wajah se hum khush hote hain otherwise aaj kal khusiyaan kitni mushkil se milti hain," she wrote.
Trolled: Neha Kakkar was trolled heavily and started a meme fest when Neha Kakkar's crying began a regular affair in almost each and every episode of Indian Idol. However, Neha too seemed to enjoy the memes and didn't make a big issue out of it.