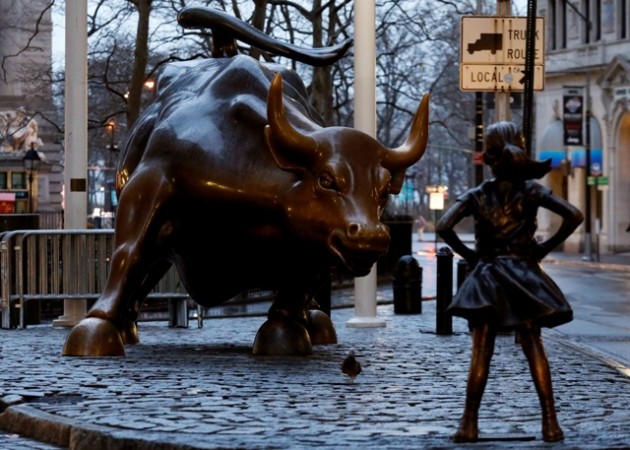 On International Women's Day 2017, an image went viral across the world: A bronze statue of a young girl standing with hands on her hips in front of the iconic Wall Street bull in New York. Prominent women personalities around the world -- from UFC star Ronda Rousey to British actress Emma Watson -- started sharing it soon.
But all we did was scratch our heads and find what exactly the picture denoted.
According to Gail Collins of the New York Times, the statue of the fearless girl facing the raging bull "celebrates all the people who resisted by staying in place." She says that the picture is a reminder that standing still at the face of resistance gives you the best of strengths.
While marching is important, sometimes you can make a difference by standing still."
Many say that the statue, unveiled on the occasion of International Women's Day 2017 (March 8), brings to light the fact that women are still underrepresented in the corporate world, and no matter how many programs like HeForShe are brought up by UN Women, the problem of gender inequality and pay gaps still persist.
The statue of the fearless girl has been commissioned by State Street Global Advisors (SSGA), a $2.5 trillion (£2.06 trillion) asset manager company. They have stated that one in four of the 3,000 largest traded US companies do not have even one woman on their board, and the girl represents the future.
The fund managers told BBC that they would send a letter to 3,500 companies around the United States, asking them to act on empowering and recruiting more female members.
In a nutshell
| | | |
| --- | --- | --- |
| | Wall Street Bull | Wall Street fearless girl |
| Artist | Arturo Di Modica | Kristen Visbal |
| Unveiled | 1989 | 2017 |
| Message | Strength and power of the American people (following 1987's infamous market crash) | Women empowerment |
The social media discussions