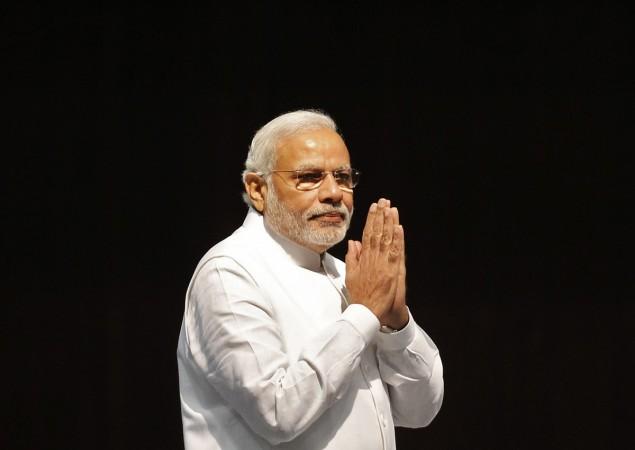 Without a face for its chief ministerial candidate in the Uttar Pradesh Assembly elections, the Bharatiya Janata Party (BJP) is planning a string of major rallies for Prime Minister Narendra Modi in the state.
PM Modi is likely to make a trip to the state almost once every fortnight for the coming two months. Reports state that the BJP is planning around eight Modi rallies in the crucial electoral state from October to December.
Modi will begin his rallies from Mahoba, near Bundelkhand by launching Pradhan Mantri Krishi Sinchai Yojna (PMKSY), a central government irrigation scheme. Modi's rally in Mahoba will highlight BJP's theme of development in Uttar Pradesh for the assembly elections scheduled next year.
Earlier this year, the BJP government had generated controversy associated with Bundelkhand, where the Samajwadi Party (SP) had accused the Modi government of playing politics over water as the Centre had sent an "empty" water train to the drought-hit Bundelkhand. The ruling SP government rejected Centre's aid and said that the area needed water tankers, not just a ten-wagon water train.
BJP's rallies will begin from different places in November and will end in the state capital, Lucknow. Modi is also scheduled to address a rally in Lucknow on December 25 on Atal Bihari Vajpayee's birthday. Former Prime Minister Vajpayee was the Lok Sabha candidate from Lucknow.
The party, however, has no chief ministerial face for the state elections. Since the Congress party has put up former Delhi CM Shiela Dixit, a Brahmin, to garner the Brahmin vote in UP, the BJP is likely to put a Brahmin face for its chief ministerial candidate. According to reports, Congress leader Rita Bahuguna, also a Brahmin, is likely to join the BJP party.
Modi had addressed a rally from Lucknow on Dussehra earlier this month. The BJP yatra for UP elections will begin from Saharanpur, Lalitpur, Ballia and Sonbhadra.