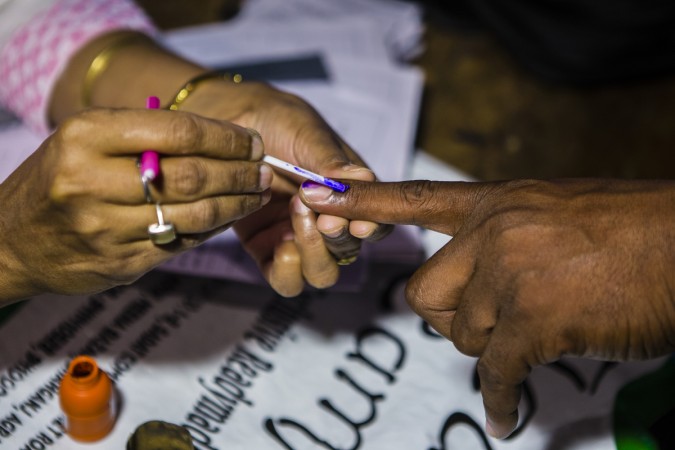 Polling for 70 assembly seats in Delhi will be held on 7 February, Chief Election Commissioner VS Sampath announced on Monday adding that the counting of votes will be done on 10 February. President's rule in Delhi is likely to be lifted on 15 February.
The Election Commission has asked the parties to file in their nominations for the Delhi polls before 21 January. Any withdrawals will be accepted no later than 24 January. Sampath also directed the parties to keep a strict record of the election expenditure.
The decision on the much-awaited political event of the recent times was taken during a meeting of the EC in the national capital at 11am on Monday.
Previously it was being speculated that the assembly polls in the National Capital Region (NCR) could be held in mid-February or probably the third week of the month -- no later than that.
Delhi's present political status
Delhi-NCR has been under President's rule ever since Aam Aadmi Party (AAP) chief Arvind Kejriwal resigned from the chief minister's post on 14 February 2014.
The 5th assembly election in December 2013 was a hung one. BJP won as the single-largest party with 31 seats but failed to achieve majority and while AAP won 28 seats, Congress was reduce to minority with just 8.
Consequently, BJP refused to forge alliance or take support of any of the two parties to form government in Delhi.
Following this, AAP sought then ruling government Congress' support in forming government in NCR and Kejriwal was sworn-in as the Chief Minister on 28 December, 2013. However, Kejriwal's tenure as Delhi CM lasted for only 49 days as he quit over the government's failure to introduce the Jan Lokpal Bill in the Delhi assembly.
After Kejriwal resigned, President Pranab Mukherjee dissolved the Delhi assembly based on Lieutenant-Governor Najeeb Jung's recommendation, so that fresh elections could begin as all the three major parties – BJP, AAP and Congress – had refused to form government in Delhi.