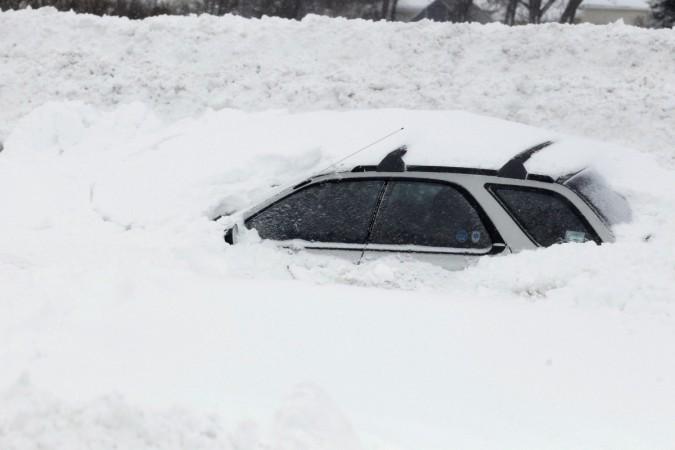 As all 50 states in the United States fell to freezing temperatures, seven snow-related deaths were reported, mainly from the north-eastern states that were hit by a 'historic' snowstorm.
The main affected region was the Buffalo county in New York state, many parts of which were covered in a dangerous 5-feet blanket of snow. Many residents were trapped in their homes, while motorists were left stranded, and within hours, deaths were reported across New York, New Hampshire and Michigan.
A 46-year-old man was found dead early on Wednesday in his car, which was buried in snow in a ditch in the town of Alden, 40 kilometres east of Buffalo, AP reported.
The other deaths occurred on Tuesday, with three people dying from heart attacks supposedly while shovelling snow, while one person was stuck beneath a car that he was trying to free from the snow.
''This is an historic event. When all is said and done, this snowstorm will break all sorts of records,'' governor Andrew Cuomo was quoted saying by AP.
Schools in the region were shut and all events were call off, while flights were cancelled.
However, trouble for residents is far from over as the area is likely to get enough snow in two days to match the amount it usually sees in a year.
Authorities say that with at least three feet of snow expected on Thursday, they may have to declare a federal disaster. A state of emergency and travel bans are already in effect across Buffalo's Erie County, where six deaths were reported, according to AFP.
Even across the country, residents are grappling with below freezing temperatures, something not expected till January. The temperatures are expected to remain low till the weekend.
"That is somewhat of an extreme event. From a forecast standpoint, it will be historic," Dave Zaff, a meteorologist from the USA's National Weather Service, told AFP with reference to the snowstorm.