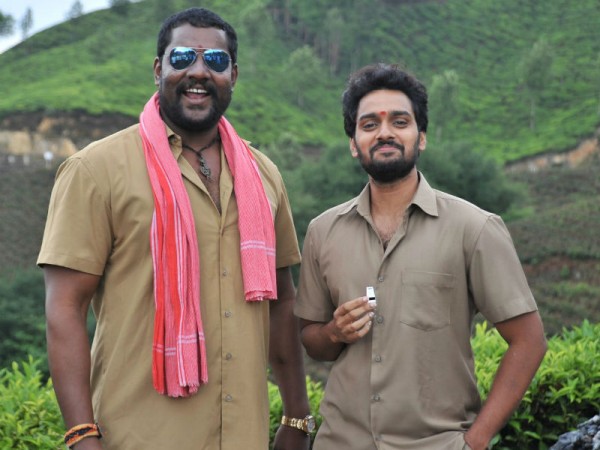 Director Manu's Telugu movie "Right Right," starring Sumanth Ashwin, Kalakeya Prabhakar, Pooja Jhaveri, has received mixed reviews and good ratings from film critics.
"Right Right" is a comedy entertainer film, which is a remake of the Malayalam movie "Ordinary." The movie has been produced by J Vamsi Krishna under the banner Sri Satya Entertainments. JB has composed the music for the film, while Shekar V Joseph and SB Uddhav handled the camera work and editing.
The movie revolves around the story of Ravi (Sumanth Ashwin), who wants to become a police officer but ends up as a bus conductor due to his father's ill-health. One day, he is forced to drive the bus when driver Seshu gets badly drunk during his duty. While driving the bus, Ravi hears a sound and he gets down to find a man under his bus. What happens next forms the crux of the story.
"Right Right" has a simple story and the director has not included much commercial ingredients in its screenplay. Nothing much happens in the first half of the film and slow-paced narration bores the audience. The twist before the interval sets the momentum for the story. The second half is very engaging and entertaining. However, the director has failed to execute the climax well, say the critics.
Sumanth Ashwin has an impressive role and he has tried his best to showcase his acting skills, which is the highlight of "Right Right." Prabhakar has a meaty role and he has done justice to it. Pooja Jhaveri and Pavani Gangireddy have delivered good performances. The film has good production values and music, camera work, beautiful locations and dialogues are the attractions on the technical front.
We bring you some critics' verdict and ratings for the film. Continue to see them in the "Right Right" movie review round-up:
Right Right has its heart at the right place but is too wayward to be impactful.
The narration is milk and water. Dramatized performances are the last straw that break the camel's back.
"Right Right" falls in the melodrama thriller genre. Although the film is a no-nonsense film and has an interesting story line, the proceedings are very slow and quite old school. If you do not mind these above said factors and want to still give this film a shot, you can go ahead and try it but go in well prepared.
Right Right is not an entirely disappointing film but it has more wrongs that overshadow the right elements of it.
"Right Right" never gets it right. Complete boredom is what it offers. The film proves that Sumanth Ashwin should stick to youthful movies like "Kerintha".