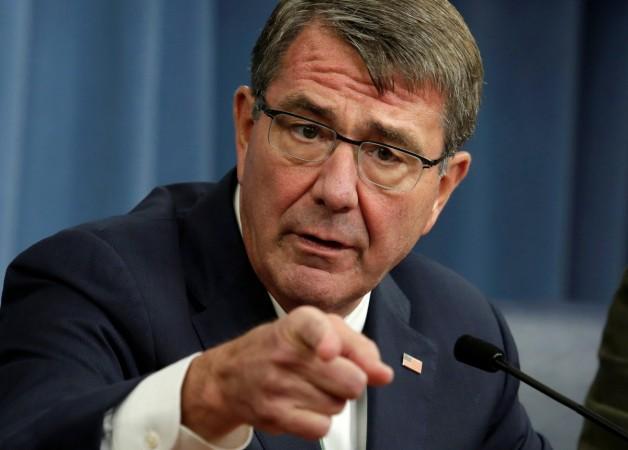 US Defence Secretary Ashton Carter, whether willingly or unwillingly, may have just put the cat among the pigeons. If not, the ones at the receiving end of his "analysis" are certain to be amused with his words.
The defence secretary believes the growth and prosperity in the Asia-Pacific region is a result of a "principled and inclusive approach" by the US.
"Because we did so, economic miracle after miracle has occurred. Think about it...first Japan, then Taiwan, South Korea, and Southeast Asia rose and prospered, and today, China and India are doing the same," he said.
And that progress, he bragged, has led to incredible changes in the region. "Populations are growing, education has improved, freedom and self-determination have spread, economies have grown more interconnected, and military spending and cooperation are growing, he added.
Any takers? Well, not only that, he also said for the last several decades after the World War II, the US has remained militarily engaged in the Asia-Pacific as part of American policy and practice. This, he said, was irrespective of whether Democrats or Republicans headed the government in the US.
Speaking on Sunday at the Regan National Defence Forum in Simi Valley, California, Carter stressed how President Barack Obama followed the same US foreign policy to rebalance strategy in the Asia-Pacific region and elsewhere.
Meanwhile, Carter, who is set to visit India next week, said strategic ties and defence relations between the two largest democracies in the world have never been "as close as they are now".
"Through our strategic handshake with America reaching west in the rebalance, and India reaching east in what Prime Minister Narendra Modi calls his Act East policy, our two nations are exercising together by air, land, and sea like never before," Carter said.
"We also have a technological handshake as the US-India Defence Technology and Trade Initiative, or DTTI, grasps hands with Prime Minister Modi's Make in India campaign that's helping our countries move toward more diverse co-development and co-production of weapons systems," he said.
During his last overseas trip as the US defence secretary, he will also visit Japan, Israel, Bahrain, Italy and the UK.