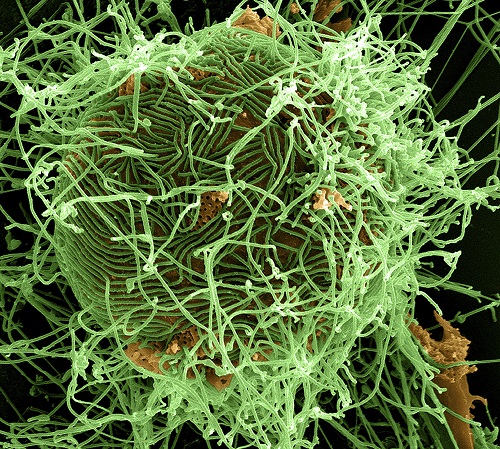 The global fight against Ebola suffered a severe blow on Tuesday, after the deadly virus claimed another victim in Mali.
The second person to die from Ebola in the West African country is a male nurse, who is said to have contracted the disease while taking care of a patient from Guinea at the Pasteur Clinic in Bamako.
Though the man -- an imam, who died in the end of October -- was admitted with a kidney failure, health officials have now concluded that he was suffering from Ebola infection and died from it, AFP reported.
"The nurse, who had been in contact with a Guinean national who died of the illness, died in turn," an official at the Pasteur Clinic, told AFP.
While the clinic has been closed down since the nurse's death on Tuesday evening, another doctor has fallen sick and has been isolated, according to Reuters.
Mali reported its first Ebola death, when a two-year-old Guinean girl tested positive for the deadly virus on her arrival at Kayes, a city in western Mali, on 23 October and died at the Dousseyni Daou Hospital the next day.
More than 100 people, who had come into direct contact with the girl during her journey from Guinea to Mali, including her sister, uncle and grandmother, were kept in isolation.
The girl's family completed quarantine period on Monday, The Associated Press reported. However, another 50 people have been isolated in Kayes and are expected to be released next week.
Ebola has infected 13,567 people and has claimed about 4,951 lives across the world.
While Senegal and Nigeria were declared Ebola-free by the World Health Organisation (WHO) in October, situation in Sierra Leone has continued to worsen after another doctor tested positive for Ebola on Tuesday.
Dr. Martin Salia, who works as a specialist surgeon at a capital of Freetown hospital, is the sixth doctor to contract Ebola in Sierra Leone, The Associated Press reported. Dr Godfrey George, who works as a medical superintendent at the Kambia Government Hospital in the Northern Province of Sierra Leone, was diagnosed with Ebola beginning of this month.