"No one is immune from addiction; it afflicts people of all ages, races, classes, and professions" – Patrick J. Kennedy
Talking of addictions, Dying Light is no less than something that drags you to itself day-in day-out. But it's a good addiction. It's basically a drive in one's own self as to how long a person can survive while stuck in a zombie apocalypse. Regardless of the fact that these are slow, brain-dead zombies, if you do get caught, you probably get eaten alive (or worst yet, become a viral).
We have been charting our way through the undead-infested corners of Harran for two straight days now. And survival already looked pretty grave when we finished our Day 1 impression of the game with the night time settling in ominously. And this is where we pick up our Day 2 impression of the game.
Certainly, a lot has been told and written about how the night time is equally opposite to the day time in Dying Light. And although you might come to know by now that the difficulty level majorly increases when night settles in, you have to play it for yourself to experience the deal first hand.
Before we finished off the first day's impression on the game, we talked in detail about the in-game environment on offer and the art of crafting your weapons and ways to sustain them. Apart from that, we also mentioned how it required you to get used to the control mapping that's been charted for the game on the PS4-based DualShock 4.
As we mentioned before, we will be taking you through the title everyday bit by bit. So keep a lookout as the review will be updated every day. Here's a look at what we deduced from Day 2 of Dying Light.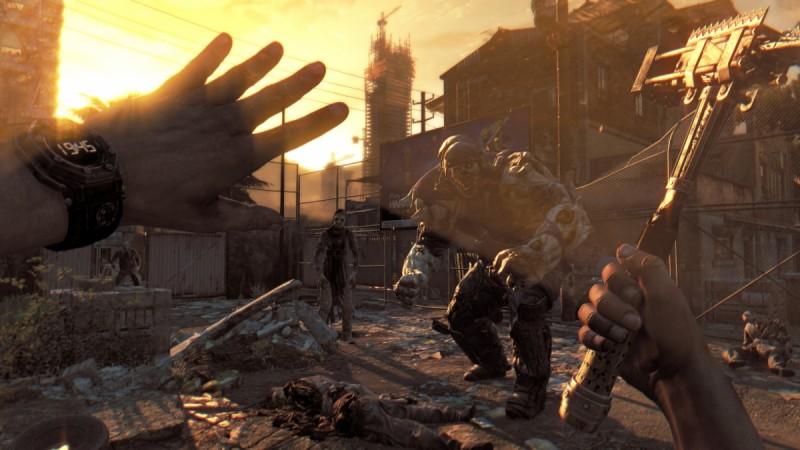 Dying Light Review In-Progress: Day 2
Day 2, in a gist, has been the most challenging ordeal that we have faced in the game until now. In a nutshell, going out at night is suicide. It's a bad idea from the time you conceive it. But the irony is that the night time is something you don't choose, but it chooses you. And more often than not, you will be caught out outside against your wishes.
First things first. Exploring the world and its affected residents gets you a big boost in XP. And a bigger boost to XP means the quicker utilization of the skill tree that can make the entire combat and movement mechanics easier than usual. For more enthusiastic and brave runners, this is the time of the day when you look to improve your skills.
But since the night time is the most threatening, its arrival will be reminded to you almost all the time. As the sun begins to set, everyone warns you, and even your fellow survivors radio in to tell you that it's high time you seek out a safe-zone. But it's unavoidable, and even though you think it's okay to stay indoors, something or the other will compel you to head outside. Be careful of the Volatiles, though, that roam the streets.
As you move along the game, you will soon come to terms with the dynamic nature of the day/night cycle. While normal gamers will look to avoid the hostile hordes as much as possible, others of the crazy sort will look to intimidate the Volatiles and the undead to seek a bit of banter.
After all, nothing can match the thrill of something hungry and mindless chasing behind you while you frantically cling on to life. Because, the normal run, jump, evade tactics is too mainstream. The Volatiles also seem up for the job as they aren't going down without a fight.
Make note that if you're spotted by one of the Volatiles, it'll reach you in seconds. And if that's not bad enough, it will start howling to attract more of its friends. What ensues is a crazy and frantic chase with the jagged roof-tops of Harran with all the surrounding darkness not helping your cause at all. But this is a challenge, the likes of which only a few games can offer.
While a UV flashlight is at your disposal that can briefly stun the Volatiles, you can also bring out your more adventurous side if you can lure these creatures into one of the several light traps found across Harran. However, even though you don't know it until now, but the biggest weapon you have against these creatures is your mini-map.
You mini-map will not only pick up heat signatures and position of the nearby undead, it will also help you against crashing into them every time you head out in the dark. Also, as it seems, the Volatiles can't see your flashlight, which makes it partially easy to keep away from them as much as possible.
Although we don't want to give away the story for the sake of spoilers, the story itself will take some interesting turns as you move ahead with your missions. You will clearly understand why and how Rais' missions are different from what you have been up to until now. But wait until you go out hunting for the madcap that goes by the name "Gasmask Man." For starters, these are bigger missions than just plain survival.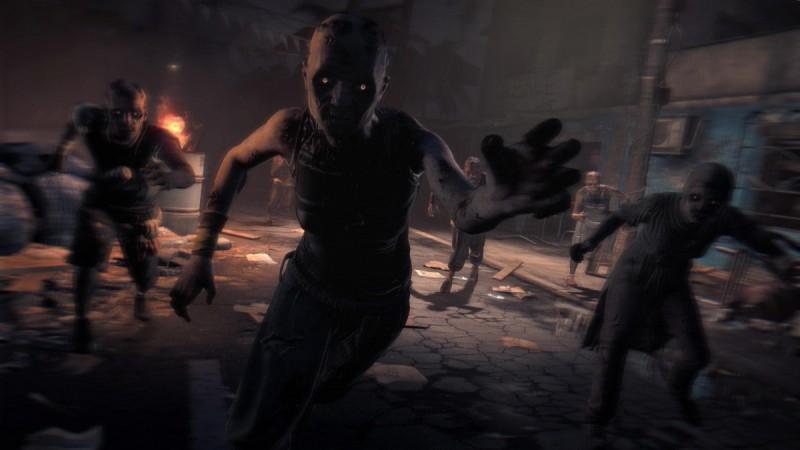 Night Time Co-Op Mode
If you think heading out alone in night time is more than torture, grab a friend who can assist you, making full use of the game's co-op offering. Dying Light supports co-op for up to four people and any helping hand is good enough to instill some kind of confidence into you when outside in the dark. Both you and your co-op buddy will be handed co-op oriented challenges from time to time, one of which even involves which one you killed the most number of zombies.
With a world as big as that of the Dying Light, we are almost embarrassed to say that me and my partner often lost path of each other and got separated while on the run. However, if luckily your partners is located somewhere next to the mission marker, you can easily teleport to that location if you are not close.
Also, you will be happy to know that there will be no more meaningless squabbles about how the loot resource will be divided among you and your partner (s). Everyone gets his share and this includes level-based weapons. But it's also important to watch out for new weapons, as they improve upon whatever you have already got.
Be a Zombie Mode
A special mention needs to be made about the game's Be a Zombie Mode that lets you take on the role of a full-fledged Night Hunter. Night Hunters are an evolution over the Volatiles, but less powerful against UV lights and definitely more tough and agile. It can pounce on human players who seek out its nest and try destroying it. However, when exposed to the UV light, the Hunters become more like humans and try to scramble away from the area as soon as possible.
Night time in Harran has been a hellish experience, to say the least. But that has only fuelled our addiction level even more. More details and level progressions from the game will come out in the open when we take the game impression to Day 3. Until then, try out the first part of the review here.