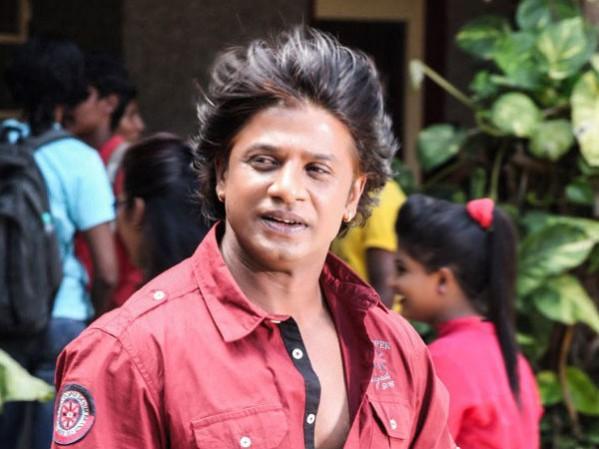 The bail application of Duniya Vijay in the kidnapping and assaulting case will come up for hearing on Monday, September 24. The Kannada actor and three others were sent to judicial custody on Sunday.
Duniya Vijay is lodged in a special cell in the Parappana Agrahara and other three accused are kept in other rooms. According to reports, the prosecution is likely to oppose his bail plea and the hearing began at 3 pm.
A new set of problems have cropped up for Duniya Vijay as Panipuri Kitty, a relative of the victim, has written a letter to the Karnataka Film Chamber of Commerce (KFCC) to take strict action against the actor. The quantum of action that the guild can take is not clear yet.
He has also written a letter to the Home Minister seeking impartial enquiry without any political intervention to the case. It is now being reported by local media that the old cases that include the accidental death of stuntmen Anil and Raghav on the sets of his movie Maasthi Gudi might be revisited by the cops.
On the other hand, his two wives (Keerthi Gowda and Nagarathna) have now started their war-of-words in open with the former accusing the latter of bringing a bad fortune with her entry into his life.
What is the issue all about?
The Kannada actor and his friends Prasad R, Prasad J and Mani kidnapped a man named Maruthi Gowda, a nephew of Vijay's friend-turned-foe Panipuri Kitty aka Krishna Murthy, from Ambedkar Bhavan in Vasanth Nagar on Saturday, September 22.
They were attending a bodybuilding competition. Duniya Vijay and his friends spotted Maruthi Gowda at the venue and asked about Panipuri Kitty, whose response lead to an altercation.
In the heat of the moment, they kidnapped Maruthi Gowda and assaulted him in a moving car.
When Panipuri Kitty called Maruthi Gowda, Duniya Vijay received the call. Realising that his relative is in danger, Kitty rushed to High Grounds police station to register a complaint. The actor had surrendered following a warning from Assistant Commissioner of Police Ravishankar K.