Kristen Stewart and her current girlfriend Stella Maxwell seems to have had a run-in with the Twilight actress' ex Robert Pattinson while jetting into Los Angeles on Friday.
Pattinson and Stewart seemed to have been on the same flight and the ex couple was dressed similarly in grey T-shirts, according to Daily Mail. Stewart was accompanied by her current girlfriend Maxwell, who rocked a pair of grey trousers and a black crop top that showed off her toned mid-riff.
Also read: Jeremy Renner, Halle Berry and other actors who were seriously injured while filming
Pattinson and Stewart were a couple during their Twilight heyday, but broke up after she cheated on him with her Snow White and the Huntsman director Rupert Sanders.
Stewart issued a public apology after photographs emerged of her getting cosy with Sanders.
"I'm deeply sorry for the hurt and embarrassment I've caused to those close to me and everyone this has affected," Stewart said in a statement. "This momentary indiscretion has jeopardized the most important thing in my life, the person I love and respect the most, Rob. I love him, I love him, I'm so sorry."
Although they could not mend their romance, Pattinson and Stewart are said to be on good terms.
The British actor is currently dating singer FKA Twigs.
Stewart came out as bisexual just last year, and since her relationship with Pattinson ended, she has dated her personal assistant Alicia Cargile, French singer Soko and singer St. Vincent.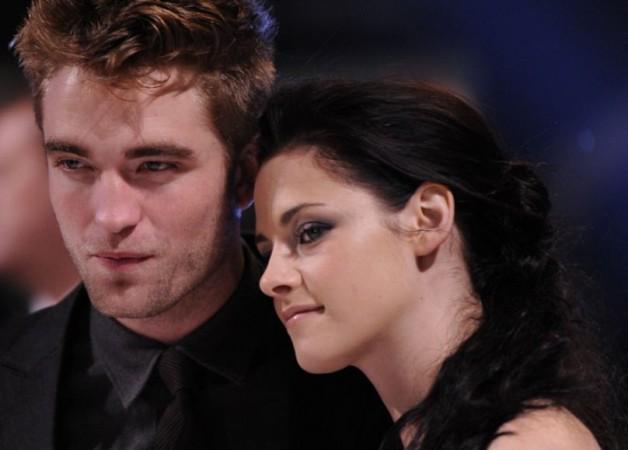 In an interview with The Guardian, Stewart said she decided to open up about her sexuality once she realised that her experiences could give strength to others.
Stewart said: "But considering I had so many eyes on me, I suddenly realised [my private life] affects a greater number of people than just me. It was an opportunity to surrender a bit of what was mine, to make even one other person feel good about themselves.
"If it didn't seem like a relevant topic like something that needed help, I would have kept my life private for ever. But then I can't walk outside holding somebody's hand, as I'm followed everywhere.
"When I was dating Rob, the public were the enemy - and that is no way to live. It wasn't this grand statement, 'I was so confused! Now I've realised who I am!' I have not been struggling. It just seemed important, and topical."
Related