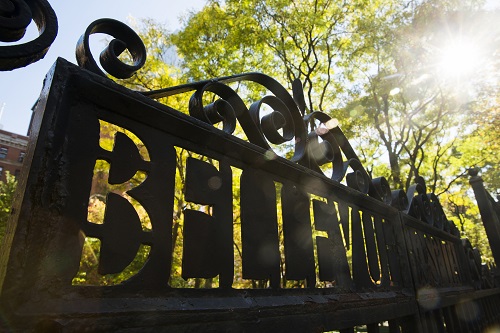 The New York Ebola patient, Dr Craig Spencer, has recovered so well that he is already dancing to rock music and practising yoga, it has been revealed.
The 33-year-old, who has been admitted in the isolation unit of Bellevue Hospital for the past two weeks, has also regained his health enough to ride a stationary bike. Spencer is also keeping himself busy with a banjo somebody gifted him and by listening to English singer David Bowie and American rock band Interpol, according to The New York Post.
"It's super hilarious. Everyone says the doctor is a total hipster!" a source at the hospital told the newspaper.
On Wednesday, New York Health officials revealed that Dr Spencer is recovering well at the hospital. "The patient being treated for Ebola at HHC Bellevue Hospital Center continues to show improvement and is stable. He remains in isolation and is receiving treatment," a statement that appeared on the official website of New York City Health and Hospitals Corporation, read.
Dr Spencer, who is an emergency –room doctor at the New York-Presbyterian/Columbia University Medical Center, contracted Ebola while treating patients in Guinea. He returned home on October 17 and tested positive for the deadly disease on 23 October.
Following his diagnosis, Spencer's 30-year-old fiancée Morgan Dixon and two friends who came into direct contact with him, were placed under isolation. The two friends were released later after health officials couldn't detect any symptoms of the disease.
While Dixon continued to remain in home isolation, her mother Chriselle Gardner found Spencer's health developments quite promising.
"He is an avid little banjo player and he's self-taught," Gardner, told The New York Post. "I can tell you, he's keeping his doctors amused. He's kicking Ebola's butt — literally. He's going to be getting out soon."
Dixon, who is a development associate at the Hope Program in Brooklyn, met Spencer at a language-immersion course in China in 2007, The New York Times reported.
The couple is planning to tie the knot next fall, according to The Daily Mail.