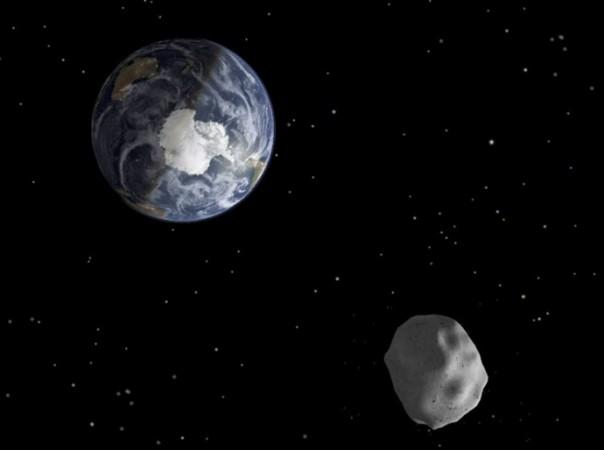 Pat Robertson, a renowned televangelist, predicted on Monday that an asteroid would destroy the Earth, and it will possibly happen next week.
Robertson, who was talking about his new book "The End of the Age", said that the encounter with the asteroid would "end times". He predicted the "end times" during his show "The 700 Club", which airs on ABC Family.
He explained that no other theory or explanation that fulfills the prophetic words of Jesus Christ.
"I wrote a book, I wrote a book. It's called 'The End of the Age' and it deals with an asteroid hitting the Earth," Robertson said, according to Huffington Post. "I don't see anything else that fulfills the prophetic words of Jesus Christ other than an asteroid strike. There isn't anything that will cause the seas to roil, that will cause the skies to darken, the moon and the sun not to give their light, the nations terrified on Earth saying 'what's happening?'"
During Monday's show, the televangelist warned his followers to be prepared as he felt the asteroid might hit next week.
"Hey, just get ready. Get right and stay right with the Lord," he urged. "It could be next week, or it could be a 1,000 years from now, but nevertheless we want to be ready at whatever time the Lord says 'I'm wrapping it up, it's time to come home.'"
This is not the first time that Robertson predicted the end of the world but all the previous predictions have failed, according to Web Pro News.
In 1981, the televangelist predicted that global economy would fall and USSR would invade Israel but none of that happened. Check out the complete list of his failed predictions here.
In 2012, Robertson again predicted the collapse of the American economy, and the year after he predicted that financial reckoning is coming, debts, money would be devalued, people on fixed incomes would suffer but again his predictions again failed.
(Ed: VP)