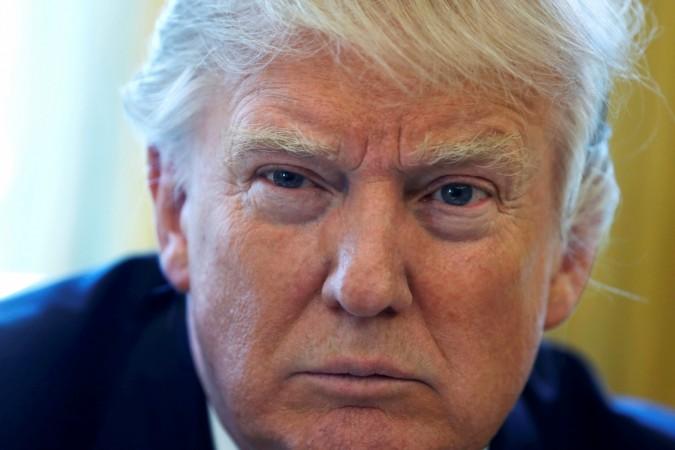 The United States Department of Homeland Security (DHS) is considering segregating women and children crossing together illegally into America at the borders.
Reuters reports state that the Trump government is considering the move partly to deter mothers from migrating to the United States along with their children, the officials who were briefed on the proposal said.
Also read: Attorney General Jeff Sessions contacted Russian ambassador twice during election campaign
The shift in policy would reportedly allow the government to keep in custody the parents crossing the borders illegally while the authorities contest their deportation or wait for their asylum hearings. Meanwhile, their children will be put in protective custody with the Department of Health and Human Services in the "least restrictive setting" until they can be taken in by a US relative or a state-sponsored guardian.
The families contesting deportation or applying for asylum at present are usually released quickly from detention and they can remain in the United States until their cases are resolved. Children in the US are barred from prolonged detention.
US President Donald Trump has also called for an end to the practice of "catch and release" where the migrants who cross the borders illegally are allowed to live in the US while they await their legal proceedings. Trump wants them to remain in detention until their court hearings.
The DHS officials were briefed on the proposal at a February 2 town hall for asylum officers by US Citizenship and Immigration Services asylum chief John Lafferty. A third official said that the department is actively considering separating women from their children at the borders, however they have not come to a decision on the issue yet.
"The journey north is a dangerous one with too many situations where children — brought by parents, relatives or smugglers — are often exploited, abused or may even lose their lives. With safety in mind, the Department of Homeland Security continually explores options that may discourage those from even beginning the journey," Department of Homeland Security told Reuters in a statement.
US Representative Henry Cuellar reacted strongly to the proposal saying, "Bottom line: separating mothers and children is wrong. That type of thing is where we depart from border security and get into violating human rights," he said in a statement. Cuellar is a Texas Democrat whose district includes about 200 miles (320 km) of the border with Mexico.