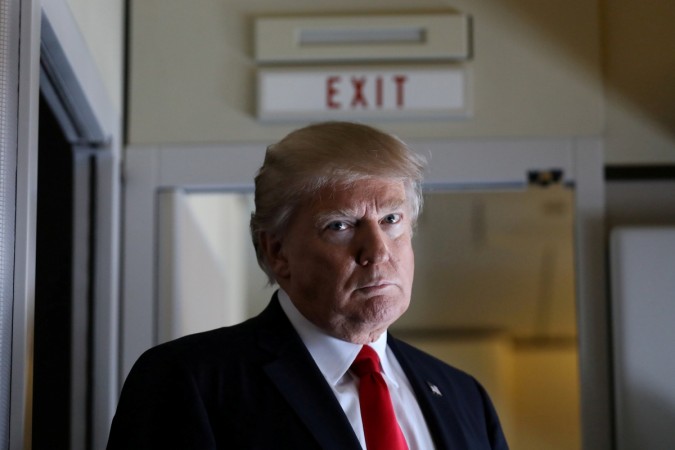 United States President Donald Trump's controversial wall along the US-Mexico border is expected to cost $21.6 billion and will take more than three years to be constructed, according to a US Department of Homeland Security internal report.
The reports also states that the Trump administration is seeking to build a 30-feet high barrier made of series of fences and walls which looks "aesthetically pleasing in color." The estimated cost of the border wall is much higher than the original figure cited by Trump during his presidential campaign last year.
The report on the wall is expected to be presented to Department of Homeland Security (DHS) Secretary John Kelly in a few days. However, the administration may not necessarily take actions recommended in the report, according to Reuters.
The plan states the material required to seal the border in three constructed phases of fences and wall will cover a little more than 1,250 miles (2,000 km) by the end of 2020.
The report, which is seen by Reuters, has been prepared by a group commissioned by Kelly as the final step before asking Congress for US taxpayer funds and beginning of the construction.
However, a DHS spokesperson said that the department does "not comment on or confirm the potential existence of pre-decisional, deliberative documents." She said that it would be "premature" to comment on a report which has not yet been officially presented to the president.
According to the report, the first phase of the construction would be the smallest, which will target sections mapping 26 miles (42 km) near San Diego, California; El Paso, Texas; and in Texas's Rio Grande Valley.
Trump, during his presidential campaign, had promised to build a wall along the southern borders of US and Mexico to stem the flow of illegal immigrants.