United States President Donald Trump on Friday praised Prime Minister Narendra Modi during the Asia-Pacific Economic Cooperation (APEC) Summit for bringing the country's people "together as one...very, very successfully." He also commended India for being the world's largest democracy and achieving a phenomenal growth.
Trump is scheduled to meet Modi in Manila, the Philippines, next week on the sidelines of the East Asia Summit, according to reports.
Trump's statement about India came a day after his visit to China, where the United States signed commercial deals worth billions of dollars. The US President's approach appeared an attempt to balance American policy in regards to India and China.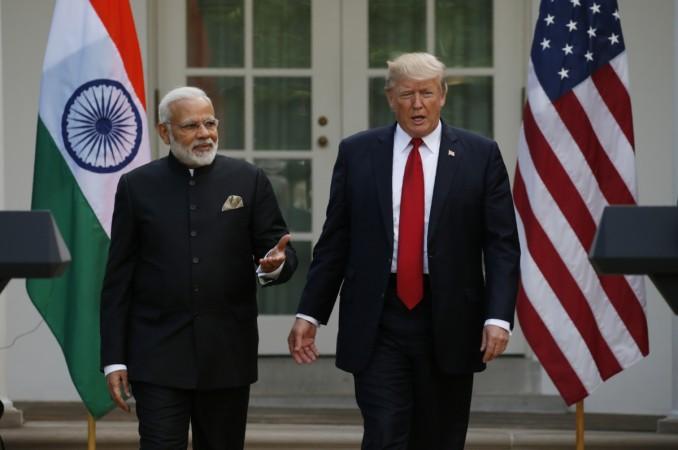 Trump's daughter, Ivanka, is expected to lead the US delegation at the Global Entrepreneurship Summit in Hyderabad by the end of November, which could be followed by a visit by Trump to India next year.
Trump and Modi last met on the sidelines of G-20 Summit in Germany in July, after the Indian PM paid an official visit to the US President at Washington in June.
The Trump administration views India favourably and sees the nation as a success story, which was reflected in Washington's latest South Asia strategy, where the US is putting intense pressure on Pakistan to act against terror organisations on its soil, and strengthening India as a counterbalance to China in the Indo-Pacific region.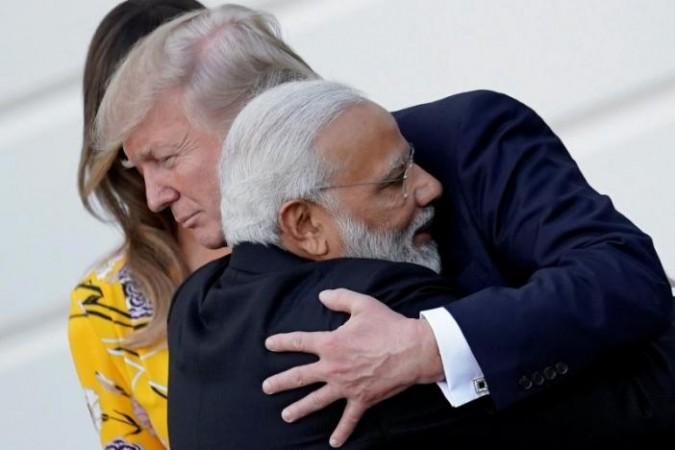 During his address at the APEC Summit, Trump condemned the trade practises he claimed had put Americans out of work and warned that America would no longer "turn a blind eye" to trade abuses.
Trump's statements came ahead of a quadrilateral meeting of India, the US, Japan and Australia -- in an attempt to stabilise Indo-Pacific region -- on the sidelines of the East Asia Summit.
Reports state that the East Asia Summit is expected to echo India's longstanding position on the need for joint efforts to counter terrorism globally and adopt declarations to this effect.
Modi is expected to attend the East Asia Summit on November 14 in Manila. He will head to the Philippines' capital along with representatives of other nations of the 18-member body.