Popular pizza franchise Domino's is currently in trouble as it is being investigated by anti-profiteering authorities for failing to reduce the prices of its products in accordance with the Goods and Service Tax (GST) rates.
Economic Times first broke the story when it announced that the Directorate General (DG) of Anti-Profiteering found that prices of products at Domino's had not been reduced, despite the GST council cutting the rates for restaurants last November. Instead, it seems like the company passed on the benefit of lower food prices selectively.
The government has ordered an investigation into the issue, after filing a report which has been shared with Domino's. The National Anti-Profiteering Authority (NAA) is overseeing the investigation and could fine the company heavily if it is found guilty.
A spokesperson for Jubilant FoodWorks (JFL) said: "The company has received a copy of the investigation report. However, JFL believes it has passed on the benefit on account of the reduction of GST rates to the customers and accordingly will represent its case before NAA." JFL is the company that operates Domino's restaurants all over India under a franchise deal with the American parent brand Domino's Pizza Inc.
The GST council slashed the tax rates for restaurants to 5 percent from 18 percent in November. While rolling out GST, it also set up the NAA to ensure that businesses were complying with the changes in rates and passing on all cuts to consumers.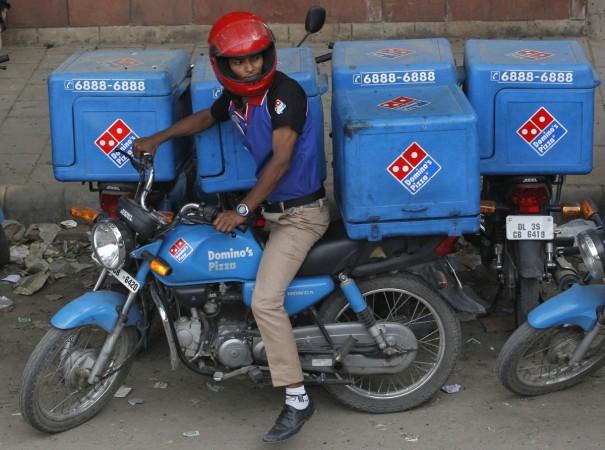 Under the NAA provisions, there are two committees at the national and state level that look into any complaints filed against businesses. The standing committee at the national level and the state screening committees can both file complaints, which are then screened and passed on to the DG if they have merit.
An investigation into the issue has to be completed by the NAA within three months, and after verification by the DG the NAA can issue a fine or appropriate action against the business. If the beneficiaries/consumers are not identifiable, the fine can be deposited in a consumer welfare fund.
The big issue is that the GST Council has not issued a specific set of guidelines on how to pass on the tax benefit to consumers, so Domino's can always appeal against the decision.