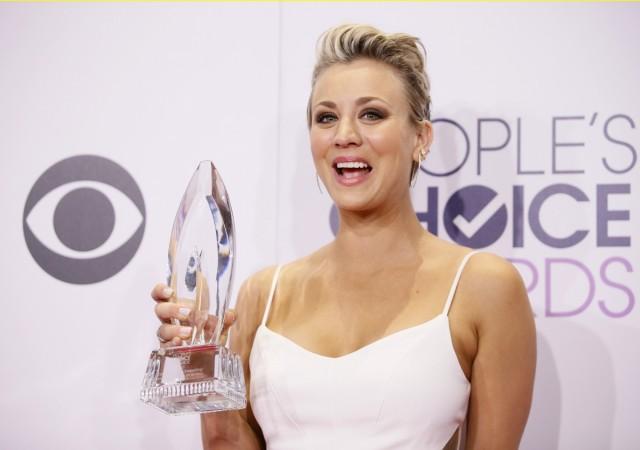 "The Big Bang Theory" is no longer the number one broadcast series in the US; the honour now goes to "Empire," scoring 6.9 in the 18-49 demographic and ""The Big Bang Theory" claiming just 6.7.
According to reports, no television show in the past 20 years has grown in popularity as quickly as "Empire," Fox's new series about a music mogul and his family. While the success of "Empire" does not mean "The Big Bang Theory" has lost the popularity race completely, some believe actress Kaley Cuoco's hair could be a contributing factor.
Months after Cuoco cut her hair, fans are still disappointed with her new look, with many tweeting she has ruined the popular CBS' comedy for them.
BOOM: With L+7 data through 3/15, #EmpireFOX (6.9) has surpassed #BigBangTheory (6.7) to rank as b'cast TV's #1 series in A18-49 this season
— Joe Adalian (@TVMoJoe) March 30, 2015
"Enjoyment levels of watching The Big Bang Theory are down 20% due too Kaley Cuoco's short hair," one tweet read. "Kaley Cuoco ruined The Big Bang Theory for me when she got that dumb pixie hair cut," another fan opined.
"My aunt is watching the Big Bang Theory and Kaley Cuoco's hair is making me want to rip my eyes out," yet another post read.
There are a number of online petitions too urging Cuoco to either grow out her hair or use a wig while essaying the character of Penny on the sitcom, as they feel the short hair makes Penny look sophisticated, whereas the character was originally meant to be ditzy.
Reportedly, Cuoco had earlier offered to wear a wig or extensions, but the producers turned down her offer, believing the new look suited her character.
As for the popularity race, there are many who feel it would be unfair to compare "The Big Bang Theory" and "Empire," as the latter is a new series.
"Well... wait for empire to run for 8 long seasons and then u can compare the figures with big bang theory... it is like apples and oranges... a long running sitcom and a new program of course has its different viewer share," one viewer noted.
"The Big Bang Theory" airs Thursdays on CBS.