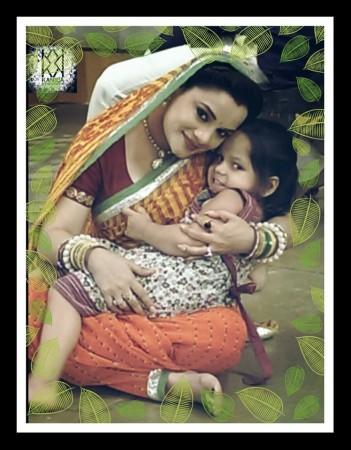 Kanika Maheshwari (aka Meenakshi) of popular show "Diya Aur Baati Hum", who was missing from the show in the past few episodes, delivered a baby boy on 3 April.
The actress, married to Delhi-based businessman Ankur Ghai, gave birth to a healthy baby in a Mumbai Hospital and is expected to get discharged soon.
"We are fine. I just came for my regular medical check up on Friday to the doctor and I got into labour around 9 pm. Both Ankur and I are very happy to have a healthy baby," Kanika told The Times of India.
Incidentally, the actress was also shown pregnant with her second child in the show.
Kanika's character Meenakshi now has a daughter Mishri and she, along with her husband Vikram (aka Karan Goddwani) stays abroad, away from the rest of the family.
Recently, the show had even hosted a special episode on her godh-bharai ceremony.
Earlier, Kanika had told TOI that when the makers of the show learnt about her pregnancy, they decided to introduce the theme on the show as well.
"Thankfully, I will be able to work and won't have to quit the show. My co-actors plan to make that day special for me, almost like my real godh-bharai (baby shower), by giving me gifts. I'm very excited and looking forward to it because in our family, we don't have the godh-bharai custom," Kanika had said.
Meanwhile, "Diya Aur Baati Hum" with lead actors Sandhya (aka Deepika Singh) and Suraj (aka Anas Rashid) recently completed 1000 episodes. The show has now taken a six-year leap, and many child artists have joined the team, as kids of the Rathi family.