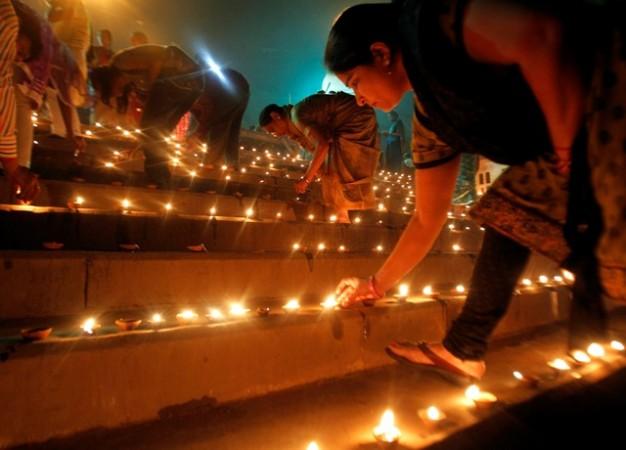 Diwali 2016, also called Deepavali, is around the corner as the nation is all set to celebrate the festival of lights on October 30. Like most other festivals, Diwali also calls for some popular Hindi songs to add to the celebration.
Bollywood has come up with a host of songs based on the festival of Diwali. While some of the tracks are old, some others are relatively new.
Apart from crackers and sweets, people celebrate the occasion by enjoying popular Hindi songs that bring on the true feeling of the festival. People can either download the songs for free or they can play the tracks online.
Here is a compilation of some of the popular Hindi songs on Diwali:
1) Happy Diwali: This track is from the movie Home Delivery. It is a fun-filled track that sets the mood of Diwali straight way.
2) Aayi Hai Diwali: This is another dance track on Diwali from the film Aamdani Atthanni Kharcha Rupaiya.
3) Diwali Ki Raat Piya Ghar Aane Wale Hai: This is an old song but is quite apt for the occasion.
For all those, who want to listen to some traditional Bhakti songs on the festival, the below playlist will do the needful.