The Indian cinema is a global enterprise and there's no dearth of talent. But it takes a whole new level of commitment towards Indian filmmaking to truly leave a mark. The actors may be the face of Indian cinema, but the directors make the magic happen behind the scenes. Unleashing some of that cinematic miracles on the big screen is Tejas Deoskar, who is basking in the early success of the upcoming film Chhatriwali starring Rakul Preet Singh.
Who is Tejas Deoskar?
Tejas Prabha Vijay Deoskar is an Indian film writer and director of immense talent. Hailing from Nagpur, Deoskar moved to Mumbai in 2006 and started his career in Indian filmmaking with short films. His work taught him the tricks of the trades and then he even took lessons from London Film Academy to perfect his art.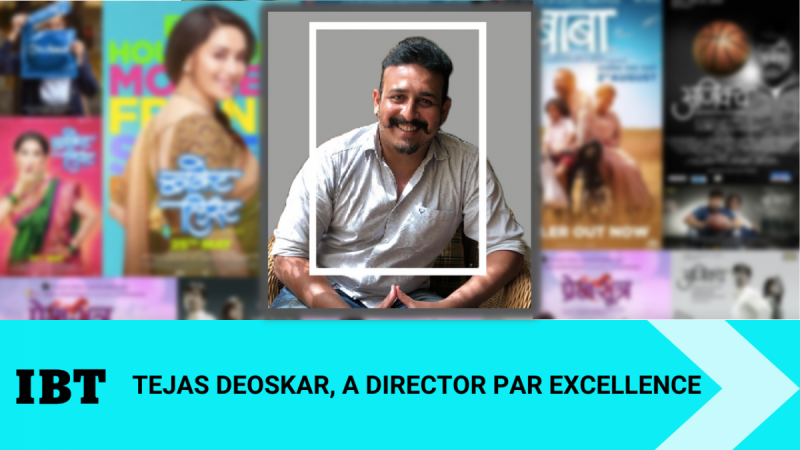 Deoskar's debut in the mainstream commercial film industry was with Ajinkya — a Marathi film starring Sandeep Kulkarni. The film was critically acclaimed and went on to leave a mark in the Marathi Film Industry. He followed up that success with another film called Premsutra, which was also a commercial success and well-loved by the audience.
Deoskar's craft of storytelling through his films is hailed as compelling by his peers, actors and the industry. With over a decade of being in the industry, Deoskar is described as dedicated, focussed and sincere director who works on his craft by understanding the nuances of the subject. His strength as a director lies in his passion for the Indian cinema, his compelling vision and sheer hard work. His scripts have attention to the tiniest details, and the way the story is told grips the attention of the masses.

While on one hand, Deoskar is a talented writer and director, on the other hand, he's also great to work with. Actors feel comfortable working under his direction, which is rare in the industry.
After the success of Ajinkya and Premsutra, his next big project was Bucket List, which marked Madhuri Dixit's debut in the Marathi film industry. He then went on to co-produce Baba along with Sanjay Dutt productions, which was written by Deoskar while starring actor Deepak Dobriyal. The Marathi classic went on to win many awards and nominations at different film festivals and got featured at Golden Globes as well.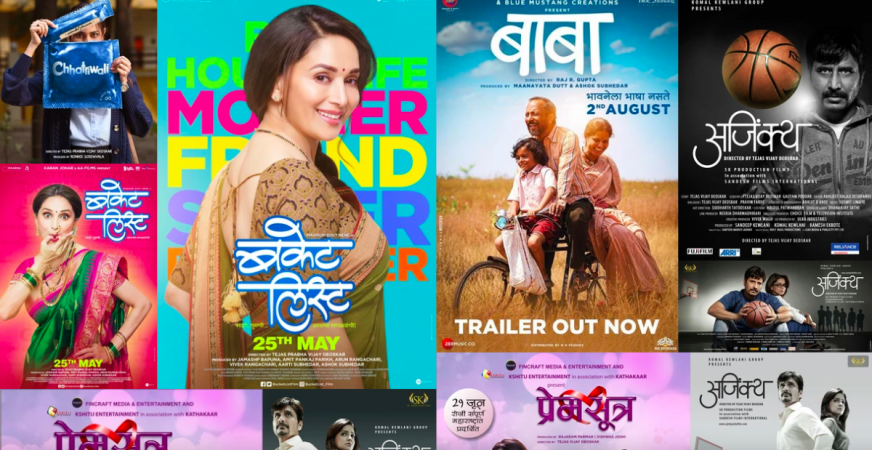 After enjoying untamed success in the Marathi film industry, Deoskar is foraying into the Bollywood stream with Chhatriwali starring Rakul Preet Singh. The Zee5 original film, produced by Ronnie Screwvala's RSVP, also stars Sumeet Vyas Dolly Ahluwalia, Rajesh Tailang, Prachi, Shah and Satish Kaushik. The film has a unique storyline, and its trailer has already garnered a lot of attention. The film releases on January 28 and is bound to create waves in the OTT sphere.
This is just the beginning for Deoskar, who already has another Bollywood film in the pipeline. He aims to bring larger-than-life stories to the audiences and strongly believes that cinema is a powerful medium that coaxes, helps, and pushes audiences into a positive thought process.
Once aspired to be an Indian Army officer himself, Deoskar's next project is a military drama. Emraan Hashmi plays the role of an army officer in Deoskar's Ground Zero.
Deoskar continues to tell beautiful stories of our nation and make it count on a global platform.