Dilip Kumar, also known as the Tragedy King, is considered one of the greatest actors of Indian cinema. In his career spanning over six decades, he acted in around 60 movies, including Devdas, Naya Daur, Jwar Bhata, Mughal-E-Azam and Ganga Jamuna.
Born as Muhammad Yusuf Khan in Peshawar, Pakistan, he became the first actor to win Filmfare Best Actor Award.
As he turns 95, here are some of the llesser-knownfacts about the legendary actor, Dilip Kumar.
A fruit seller near Bombay Talkies
Before becoming an actor, Dilip Kumar used to sell fruits near Bombay Talkies in Malad and it was actress Devika Rani who spotted him.
"Devika Rani had gone out for shopping to a local market. At one fruit shop, she looked keenly at the young man engrossed at selling his merchandise. It was by mere chance that the shy shopkeeper had only replaced his father that day. Devika Rani found this young man with a sensitive face and expressive eyes quite unusual. She gave him her visiting card and asked him to meet her at the studio," Ashok Raj in his book – Hero: The silent era to Dilip Kumar – wrote.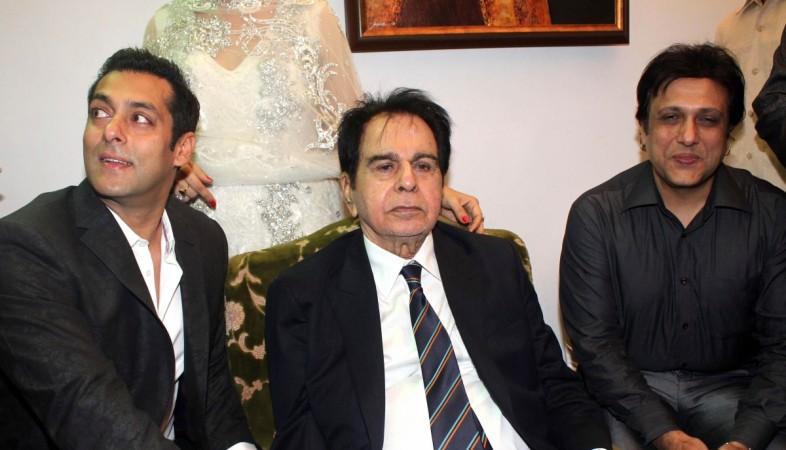 From Mohammad Yusuf Khan to Dilip Kumar
The meeting with Devika Rani changed his destiny as well as his name. From Yusuf Khan, he became Dilip Kumar and made his debut with the film Jwar Bhata in 1944.
Dilip Kumar-Madhubala romance
Dilip Kumar and Madhubala met on the sets of Tarana. They dated for around nine years and even got engaged. However, a court case during the shooting of the film Naya Daur (1957) affected their relationship.
''The breakup with Dilip Kumar happened due to the court case during Naya Daur in the mid '50s. The unit was to shoot somewhere in Gwalior. During the shooting of another film Jabeen Jaleel, at the same location, a mob had attacked the women and even torn their clothes off. My father was wary and just asked that the locale be changed. It's not that he didn't let her go outdoors. Apa had shot in Mahableshwar, Hyderabad and other places before. Bhaijan called my father 'a dictator' in court and sided with the Chopras (late BR Chopra was the director). Darare padh gayee, rishtey toot gaye (relationships were broken)," Madhur Bhushan, Madhubala's sister, told Filmfare.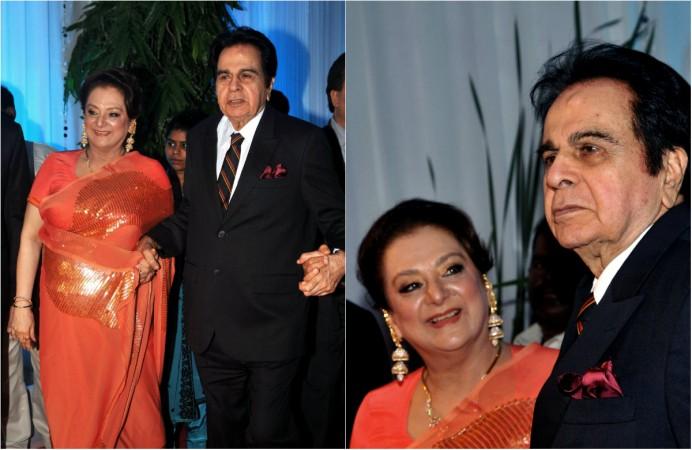 Dilip Kumar-Saira Banu
Dilip Kumar was 44 when he got married to 22-year-old Saira Banu. Interestingly, the actor didn't want to work with Saira because he thought she was too young to work with him as his leading lady.
However, he not only went to work with her in movies, but also married her. "When I alighted from my car and entered the beautiful garden that leads to the house, I can still recall my eyes falling on Saira standing in the foyer of her new house looking breathtakingly beautiful in a brocade saree. I was taken aback, because she was no longer the young girl I consciously avoided working with because I thought she would look too young to be my heroine," he told Press Trust of India.
"Saira, you are not the kind of girl I want to drive around with, or be seen around with... I would like to marry you... Will you be my wife?" he described the incident as told to PTI.
Dilip Kumar and Asma Rehman's marriage
Dilip Kumar married Hyderabadi girl Asma in 1980 when he was already married to Saira Banu. Asma was a mother of three and was a friend of his sisters, Fauzia and Saeed. He divorced her in two years when he came to know that Asma was cheating on him with her ex-husband.
He described his marriage with Asma as ill-fated and said he would like to forget that part of his life. "Well, the one episode in my life that I would like to forget and which we, Saira, and I, have pushed into eternal oblivion is a grave mistake I made under pressure of getting involved with a lady named Asma Rehman whom I had met at a cricket match in Hyderabad," he told PTI.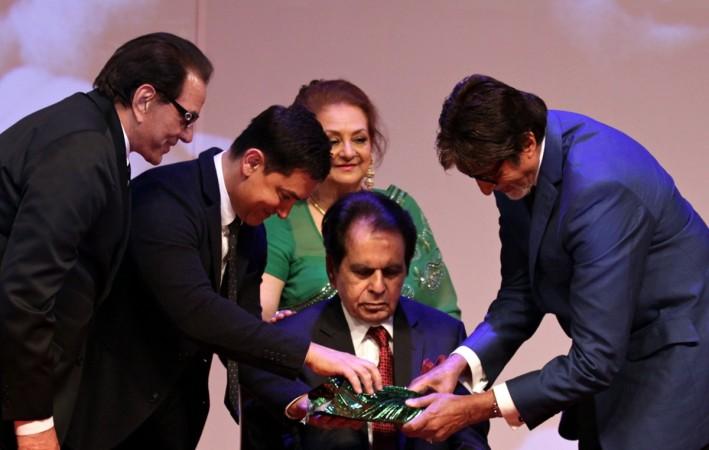 Dilip Kumar-Saira Banu baby
When Dilip Kumar married Asma, there were reports that Saira Banu could not bear a baby, but the actor later revealed the truth.
"It was also wrongly represented that Saira could not bear a child. The truth is that Saira had borne a child, a boy (as we came to know later), in 1972. We lost the baby in the eighth month of pregnancy... We took the loss in our stride as the will of God," he said.
When former PM Atal Bihari Vajpayee made Pak PM speak to Dilip Kumar during Kargil
Former Pakistani foreign minister Khurshid Kasuri in his book, Neither a Hawk Nor a Dove, narrated an incident when the former Indian Prime Minister Atal Bihari Vajpayee made his Pakistani counterpart, Nawaz Sharif, speak to Dilip Kumar during the Kargil War in 1999.
"Mian Sahib, we did not expect this from you since you have always claimed to be a great supporter of peace between Pakistan and India," the actor told Sharif, according to Kasuri's book.