Actor Dileep's divorce with actress Manju Warrier came as a shock to Keralites. But it was his marriage to Kavya Madhavan, another popular Malayalam actress, that raised many eyebrows. Dileep ruffled a few feathers when he formed an association in response to the strike action by a section of theatre owners which paralysed Mollywood for a month. He was also targeted when an actress was kidnapped and molested by a gang in a moving car.
The bard's lines never ringed so true: When sorrows come, they come not single spies but in battalions.
However, despite being in the thick of things, Dileep kept a low-profile, except for the Facebook post following a brouhaha over his alleged involvement in the actress' kidnap case. Now, after the release of comedy entertainer Georgettan's Pooram, Dileep has answered all the questions everyone had on mind in an exclusive conversation with Manorama Online.
Also read: 'I didn't know I had so many enemies,' says Dileep
Dileep said he had decided to give media interviews only after the release of Georgettan's Pooram.
What happened between Dileep and Manju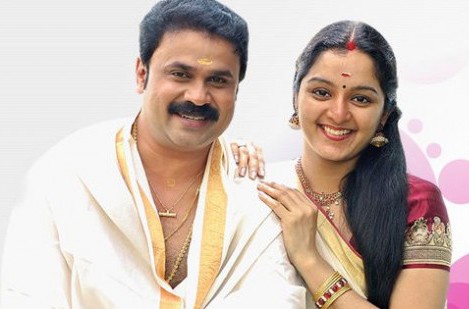 I have never responded to the question before. We got married in 1998 and were leading a very happy life until almost five years ago. But some unexpected things happened. I have detailed the reasons in the divorce petition. Actually, it is not a divorce petition, but rather our family history. I have submitted evidence, and it involves a few renowned personalities, even the ones I trusted. I will remain silent in the matter considering the future of my daughter. Now my first wife is leading a happy life with her acting career back on track and I am moving on with mine.
Is Kavya the reason behind Dileep-Manju split

In the name of God, I must say Kavya had no role in it. I liked Kavya, but it should not be interpreted as love. I knew Kavya even before we worked together in Chandranudikunna Dikkil in 1998. I was good friends with Manju and I could talk about everything with her. People think Kavya ruined our relationship. But honestly, that's not the case.
I used to live with my aged mother and a daughter, who needed a mother figure in her life. I couldn't focus on my work as I was concerned about my daughter. You know how unsafe today's society is for girls. And my friends and colleagues compelled me to remarry for her sake. But I was hesitant because I knew I cannot live with a stranger. I had discussed the issue with my mother and later decided to marry Kavya as she was also targeted using my name. When I suggested it to my daughter, she was happy as she knew Kavya well. She can't be a mother for my daughter. But they are good friends. When I approached Kavya's parents, her mother was against the alliance. However, they were convinced later.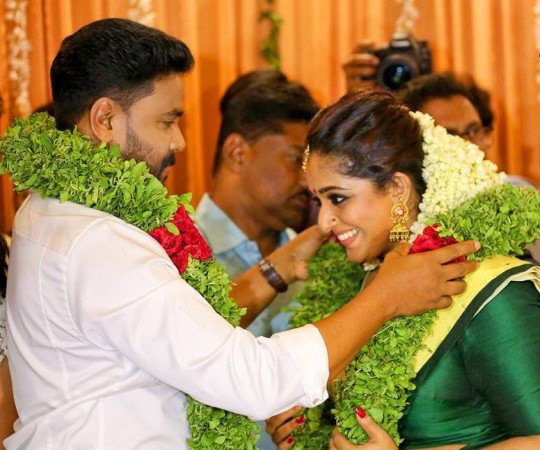 You were targeted when an actress was molested

The news came as a real shock, and I even felt like ending my life. I first worked with her in Thilakam, in which she did a cameo role. I had suggested her name for my next few movies. However, due to some incidents, I decided not to work with her anymore. But recently, a magazine had claimed a super star is plotting against her for personal reasons. You can ask any actor in Malayalam if I have asked them to block her in their movies. Besides, I have no hold in Tamil, Kannada and Telugu.
Though many asked me to respond, I remained silent as the article didn't take my name. When I heard the news of the abduction, I called up her mother and offered my full support. But two days later, I realised I was being targeted over the incident.
Dileep takes a dig on yellow journalism and journalist Venu
I saw an article saying police had questioned me in connection with the case when I was in Ramada for the shooting of Ramaleela. Next day, I was shocked to see many popular newspapers carriying the news on the front page based on a piece by an yellow journalist.
Also read: Here's why US Malayalees boycotting Dileep Show 2017
Dileep also spoke about news reader Venu, who allegedly wanted to frame the actor in the case. He also criticised the way columnist Pallissery dragged his personal life into public.
The actor has also requested the audience not to target his personal life.
On the career front, his movie Ramaleela will hit the screens in July, to be followed by big budget movies like Kammarasambavam and Professor Dinkan.
Watch the full interview of Dileep here: