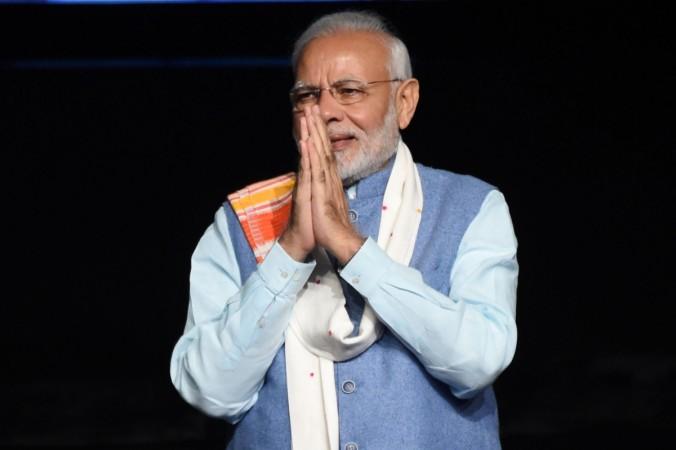 Nostradamus is a 16th-century French seer who had allegedly predicted several world events including the rise of Hitler, the French revolution, the nuclear bombings in Hiroshima and Nagasaki, and the September 11 World Trade Centre attacks.
Now, a section of conspiracy theorists has started claiming that the ancient seer had predicted the rise of World War 3 and the election win of Indian Prime minister Narendra Modi in the year 2019. With the BJP's defeat in Assembly elections recently, these hoaxes are gaining momentum again on social media.
As per the infamous prophet, 2019 will be a miserable year for the general public characterized with dreaded wars, floods, earthquakes and various other natural disasters. Conspiracy theorists made this conclusion after analyzing Nostradamus' book 'Les Propheties', a collection of poetic quatrains that allegedly predict future events.
In his book, Nostradamus allegedly predicted that World War 3 will be fought between two Superpowers in the world beginning from 2019, and could last for 27 years. As per conspiracy theorists, the war will be either fought between the United States and Russia, or between the United States and North Korea. Some people also believe that the Islamic State (ISIS) will be also included in this long war.
Nostradamus had also apparently predicted the rise of terrorism in Europe, and increasing religious extremism in the Middle East.
Some other predictions made by Nostradamus seem bit otherworldly. As per the French seer, humans will develop technology to speak with animals, and he also believed that modern day humans will live for more than 200 years due to advancements in medical science.
Interestingly, the Lok Sabha elections in India will happen in 2019, and believers argue that Nostradamus had predicted BJP's win in the upcoming elections too as Nostradamus had allegedly predicted that a man will rule India from 2014 to 2026, and under his reign, India will emerge as a Superpower.
As per these people, the man mentioned by Nostradamus is none other than reigning Indian Prime Minister Narendra Modi. Nostradamus also predicted that the Indian leader (Narendra Modi) will defeat a white lady in his triumphing journey to glory, and people argue that this white lady is none other than Sonia Gandhi.
However, a year ago, Indian fact-checking website Alt News debunked all the claims surrounding Nostradamus' predictions about Narendra Modi as false. As per the report, Fracois Gautier who claimed to have discovered the manuscripts of Nostradamus are manipulated hoaxes, which were later published as authentic stories by leading Indian media outlets, to be deleted soon.