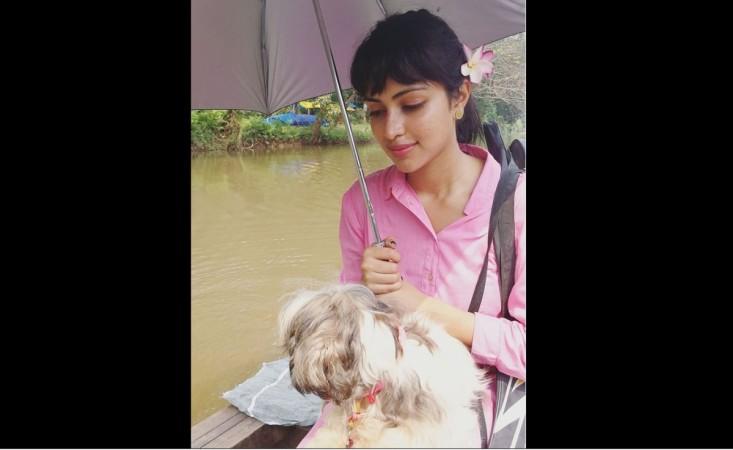 South Indian actress Amala Paul, who has been facing allegations of tax evasion for registering her Mercedes-Benz S Class in Puducherry (Pondicherry), has apparently said that she has no plans to pay the road tax for the vehicle in Kerala.
The actress, who had earlier claimed on paying more than Rs 1 crore tax this year, said this in a reply to the recent notice issued by the Kerala Motor Vehicles Department.
Also check: Amala Paul turns nationalist, claims she did nothing unlawful
Amala's lawyer has reportedly said that the actress is reluctant to remit tax since she travels across Indian states as part of her professional life.
Read more: Amala Paul gets 'roasted' by netizens, here's why
"I am an Indian citizen and assumed that I have every right to work and own any asset throughout our nation freely. I have worked in Tamil Cinema as much as I have worked in Malayalam cinema, so help me rationalise my assets in both the states by respective distributions of my paycheques. And should I have to ask their consent to work in Telugu Cinema or if I wish to own an asset in Bangalore? Last time I checked Bangalore's currency is also the same i.e. Indian Rupees 'INR' [sic]," the young actress had earlier posted on Facebook expressing her stand on the matter.
Amala Paul controversy: The story so far
Popular Malayalam media house Mathrubhumi had initially reported the news of Amala using her Puducherry-registered luxury vehicle in Kerala and evading a huge sum of road tax. It was reported that since she registered the car worth Rs 1.12 crore in the Union Territory, she saved nearly Rs 20 lakh by paying only Rs 1.25 lakh road tax. It was alleged that she used the address of an engineering student who is unaware of the alleged fraudulent activity.
However, Puducherry Police has apparently claimed that since the actress has a rented home in the UT for which she pays regular rent, there is no criminality in her action.
Amala had initially reacted to the controversy by posting a photo of her taking a boat ride to get rid of allegations of breaking the law. The social media post had irked many social media users and a day later, she turned an angry nationalist with her statement addressed to public and media.