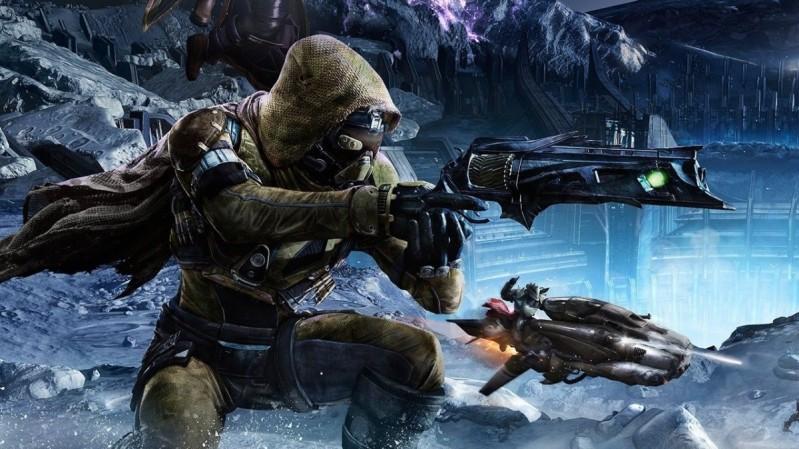 The popularity of Destiny has surged double fold ever since Bungie released The Taken King DLC. Now players of the Destiny: The Taken King can enjoy even more, as a report of someone sharing 26 reward codes on the official Destiny forum has come to the fore.
The reward codes can be used to redeem rewards on the Bungie.net. All that players have to do is register on the site, link their PSN account and enter the codes. There is reportedly no limit on the code and the rewards can be claimed by all.
Players will be able to view the Grimoire cards once they are unlocked on Bungie.net. They can collect emblems and shaders from Postmaster at the Tower.
Promotional Trading Card Codes (Unlocks Grimoire Cards):
YKA

-

RJG

-MH9 (Class: Warlock)

MVD

-4N3-

NKH

(Class: Titan)
3DA-P4X-F6A (Class: Hunter)

TCN

-

HCD

-

TGY

(Fallen:

Rixis

, Devil

Archon

)

HDX

-

ALM

-V4K (Destination:

Cosmodrome

)
473-

MXR

-3X9 (Enemy: Hive)

JMR

-

LFN

-4A3 (Destination: The Ocean Of Storms, Moon)
HC3-H44-

DKC

(Exotic:

Gjallarhorn

)
69P-

KRM

-

JJA

(Destination: The Tower)
69P-

VCH

-337 (Exotic: The Last Word)
69R-

CKD

-X7L (Hive: Ogre)
69R-

DDD

-

FCP

(Destination: Valley of Kings, Mars)
69R-F99-

AXG

(Enemy: The Fallen)
69R-VL7-J6A (Exotic: Red Death)
69X-

DJN

-74V (Enemy: Cabal)
6A7-7NP-3X7 (Destination: Shattered Coast, Venus)
6A9-

DTG

-

YGN

(Vex: Minotaur)
"DestinyPlanetView.com Reward Code (Unlocks Emblem)":
7F9-767-F74 (Emblem: Sign Of The Finite)
Limited Edition Hidden Codes (Unlocks Emblems and Shaders):
FJ9-LAM-67F (Emblem: Binding Focus)

JDT

-

NLC

-

JKM

(Emblem: Ab

Aeterno

)

JNX

-

DMH

-

XLA

(Emblem: Field of Light)
7CP-94V-

LFP

(Emblem: Lone Focus, Jagged Edge)
JD7-4CM-

HJG

(Emblem: Illusion of Light)
7MM-

VPD

-

MHP

(

Shader

: Double Banshee)

RXC

-9XJ-4MH (

Shader

: Oracle 99)
X4C-

FGX

-MX3 (Emblem: Note of Conquest)"
[Source: Gamepur]
PS4 Special Edition to the Phantom Pain game
Amazon released a special PS4 edition in celebration of Destiny: The Taken King, naming it PlayStation 4 500GB Destiny: The Taken King Special Edition in the US. The interesting part is, this console will come with a copy of Metal Gear Solid 5: The Phantom Pain. It will be available for $399.
Those buying this console will also be getting a physical disc version of Destiny: The Taken King Legendary Edition and a digital voucher that will allow its owners to upgrade it to Collector's Edition.