A leading web3 short video app, Chingari has raised an undisclosed amount from the Aptos network, a next-generation Layer 1 blockchain. The fresh capital will be used by Chingari for user growth, product development, ramping up engineering and global expansion. The Aptos Labs team has extensive experience in developing and scaling some of the biggest social media platforms in the past.
In a statement, the company also mentioned that its app will also be expanding to the Aptos network. It is to be noted that the Chingari app is currently built on the Solana blockchain with over 2.3 million active wallet users. Chingari's Gari token is the second-largest project on the Solana blockchain in terms of no. of active wallet users.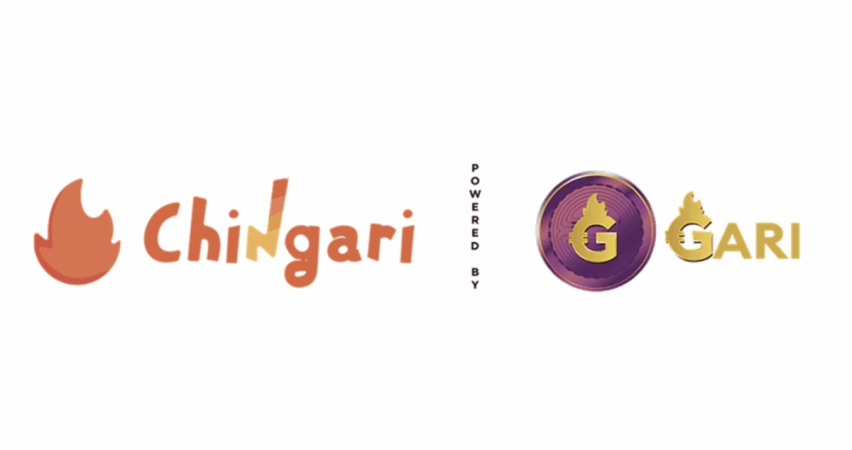 Aptos is a next-generation Layer 1 blockchain. Aptos' breakthrough technology and programming language, Move, are designed to evolve, improve performance and strengthen user safeguards. Aptos Labs, co-founded by Mo Shaikh and Avery Ching, is dedicated to creating better network tooling and seamless usability to bring the benefits of decentralization to the masses. Having now raised over $400M, Aptos Labs is backed by top-flight investors including a16z, Jump Crypto, Binance Labs, Dragonfly, PayPal Ventures and Coinbase Ventures.
Sumit Ghosh, CEO and Co-Founder, of Chingari said, "Aptos Labs comes with immense experience and we will leverage their expertise in building and scaling social media platforms. The partnership with Aptos Labs will pave the way for a strong foundation & case study in the Indian web3 ecosystem prior to expanding towards newer markets in the near future. This is a significant partnership that Chingari will forge to onboard the first one billion on-chain users."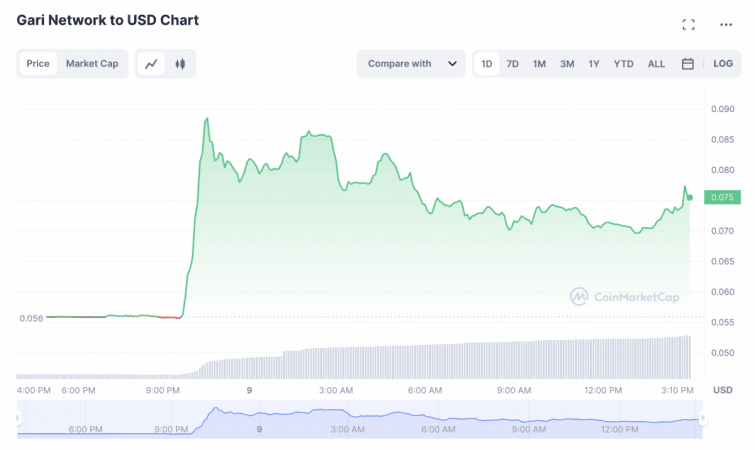 With its migration to Aptos, the short video app plans to further expand its user base. Presently, the app is available for millions of users in India, UAE, Indonesia, Turkey and the US. The firm plans to launch in more emerging & strategic markets in the near future. Chingari generated revenue of $6.4 million in FY22 and $700k in the first month of the year 2023.
Gari token prices soar after announcement
Data from Coinmarketcap showed that Chingari's Gari token jumped more than 48% after the firm made the announcement. Currently, it is up by 35% at 0.07548 in the last 24 hours. The volume has soared from 2 million to 9 million in the last 24 hours.