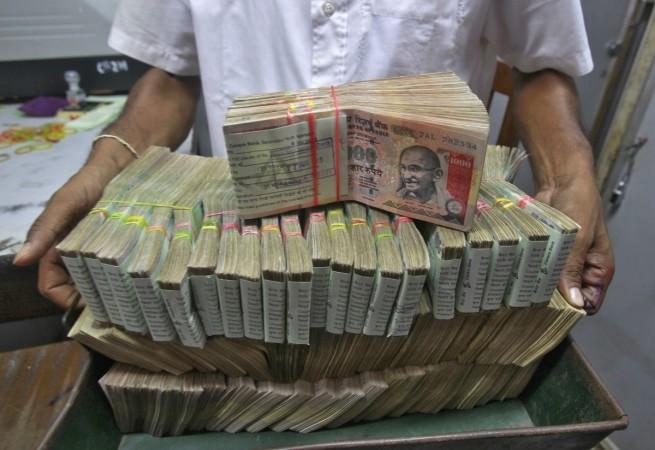 When the news broke that a family of four people in Bandra, Mumbai — Abdul Razzaque Mohammed Sayed, his son Mohammed Aarif Abdul Razzaque Sayed, wife Rukhsana Abdul Razzaque Sayed and sister Noorjahan Mohammed Sayed — had declared an hitherto undisclosed income of Rs 2 lakh crore, everyone was aghast. But shock gave way to disbelief very soon because this declaration is three times the total amount of Rs. 65,250 crore declared by all Indians under the Income Disclosure Scheme, announced by the Government to bring out black money. The scheme had closed on September 30 and was meant to grant immunity to those who declared any hidden income as long as they paid 45 percent in tax, surcharges and penalties.
Another man from Ahmedabad who had declared Rs 13,000 crore, Mahesh Shah, went missing but has since 'surrendered' and is being questioned. However, the Sayeds cannot be found and the tax authorities have dismissed their declaration because it is "suspicious in nature, being filed by persons of small means".
Clearly, both cases involve money laundering of gigantic proportions. But what is worth considering is that if there are indeed Rs 2 lakh crore (in numbers it looks like 20,000,000,000,000 and converts to a little over $29 billion) out there, then what could the Sayeds have bought with it?
To start with, the valuation of Airbnb is $30 billion, so, with a little clever negotiation, they could have bought out the aggregator and, instead of living in a small flat in Bandra, they could have moved around any of Airbnb's listed properties in 34,000 cities across 190 countries. Then the police would have had a merry-go-round chase on their hands. Or, they could have simply bought an island for a few million, along with Vijay Mallya's yacht and cruised around the Caribbean Islands; even disappearing into the Bermuda Triangle whenever Interpol came too close. In fact, 36 state-of- the-art Rafael fighter jets would have cost a mere $ 9 billion and helped protect them against thieves.
Alternatively, they could have bought six companies of the size of PayTM and converted the money into digital currency. In August, after a reported Rs 400 crore ($60 million) investment by Mountain Capital, one of MediaTek's investment funds in Taiwan, PayTM was valued at $5 billion. Imagine the number of Uber or Ola trips the family could have taken and not been crammed into one of the local trains on Mumbai's Western line every day.
To give you an idea of what Rs 2 lakh crore can look like, imagine a country like Mali and its entire GDP, which was assessed to be $29.15 billion in 2015 (source: CIA Factbook). India, in the same report, had a GDP of $7,965 billion. Incidentally, Mali is the third-highest producer of gold in the African continent so the funds could have been easily converted into ingots.
As time goes by, and the Sayeds reappear (hopefully), we will know where the Rs 2 lakh crore really came from, if it does actually exist. But, until then, it's fun to imagine the purchasing power of the money in the wake of India's demonetisation.