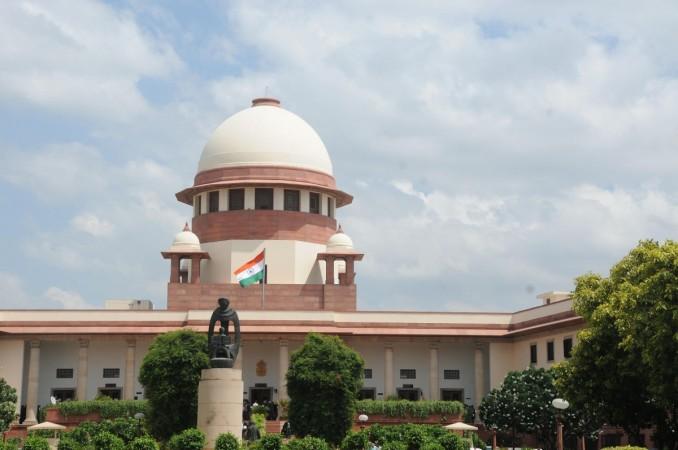 The Supreme Court on Friday asked the Narendra Modi government to elucidate the measures initiated post demonetisation to alleviate the inconvenience of people in rural areas who are almost entirely dependent on cooperative banks.
Observing "too much chaos" in the demonetisation case hearing due to several petitions seeking different reliefs, a bench of Chief Justice TS Thakur and Justice DY Chandrachud advised all parties to sit together and categorise petitions to be referred to High Courts and those to be redirected to the Supreme Court in order to streamline the hearing.
"Every day new petitions are being filed. Everyone coming with their own case. The SC alone has 17 cases all over India there are 70 petitions now... and it is not possible to deal with cases simultaneously in Kerala, Kolkata, Jaipur and Mumbai. All these matters should be clubbed together and be referred to any one high court or the apex court should hear them," Attorney General Mukul Rohatgi appearing for the Centre said.
He added that the government is aware of the situation being faced by cooperative banks and added that they were deliberately kept out of the demonetisation drive as they did not have the expertise to detect fake currency due to poor infrastructure.
"Entire chapter in the additional affidavit filed by the Centre is dedicated to the issue of cooperative banks. It is not that we are not aware of the situation, but these (the cooperative banks) lack proper facilities, mechanisms and proper infrastructure compared to scheduled banks," he said.
Senior advocate P Chidambaram, whilst appearing on behalf of the cooperative banks, questioned the government's decision of choking funds given to them and said that the rural economy is almost entirely paralysed due to their exclusion.
Appearing for one of the petitioners, senior advocate Kapil Sibal said that the parties will sit together and file the list of categories by Monday.
The bench then adjourned the hearing to Monday, December 5.