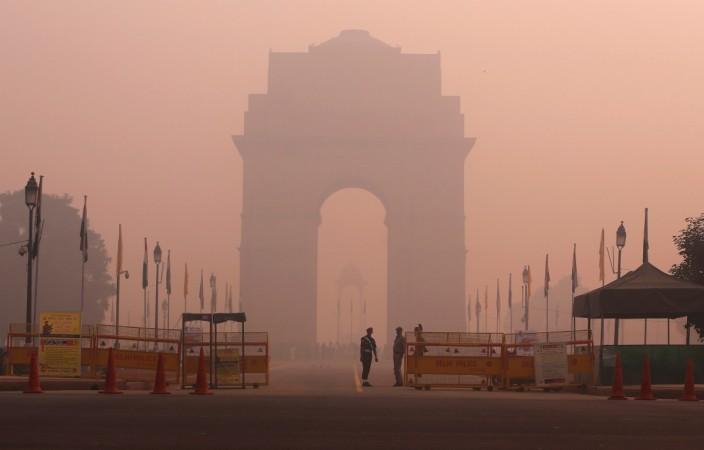 India's national capital Delhi is blanketed by a dense smog for past two days and it can cause serious health issues.
ALSO READ: This SHOCKING 1992 footage may prove aliens are REAL [VIDEO]
A health advisory has been published by doctors on Wednesday that advised people to refrain from doing any outdoor exercises like cycling or jogging.
Here's all you need to know about the adverse effects of smog on your health:
1. The high levels of pollution in the Delhi and NCR region can lead to chronic lung and heart ailments.
ALSO READ: Man wears heroin-filled condom to dodge security at Chennai Airport
2. Pregnant women are at a risk too as the health of their babies can get badly affected and result in premature births.
3. It can result in deteriorating lung and cardiac functions in both youngsters and elders.
ALSO READ: These popular health tips are FALSE!
4. Smog has the ability to weaken the lung immunity and even trigger allergies or worsen the prevailing allergies, doctors at Fortis Healthcare warned.
5. Uncontrollable coughing, shortness of breath and wheezing are some more ill-effects that smog causes.
ALSO READ: From better sex to weight loss, these are 7 amazing benefits of beetroot!
"Preventive measures like avoiding outdoor physical activities that include cycling, jogging or any other outdoor exercises should be taken," advised Vikas Maurya, a senior consultant at Fortis.
Some other suggestions he gave are: consumption of herbal and Tulsi and ginger tea in abundance. Eating foods rich in Vitamin C, omega fatty acids and magnesium to combat any allergy and boost your immunity.
ALSO READ: Vietnamese woman swallows condom to hide evidence and escape arrest; lands in hospital
Below listed are the tips given by doctors to minimise the ill-effects of smog:

Wear a mask as it would aid in preventing inhalation of toxic pollutants
Use air purifiers to keep the harmful particles at bay
Keep as many indoor plants as you can like Ivy, Sansevieria, Boston Fern, Areca Palm, Aloe Vera etc, as they will aid in depleting the ill-effects of the toxic fumes present in the air.