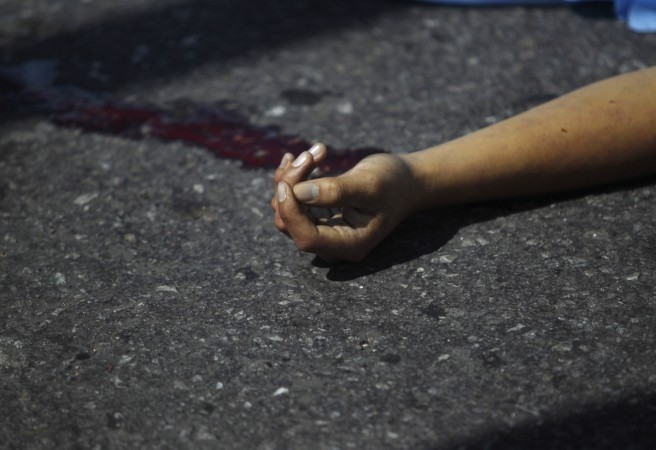 In yet another shocking accident involving high-end vehicles, a 17-year-old boy riding a scooter died on the spot when he was allegedly knocked down by a speeding Mercedes in the Paschim Vihar area of Delhi. The police on Monday said that this was the latest report of hit-and-run accidents, which has become a regular incident in the national capital.
Rajasthan accident: 17 killed in truck-overloaded jeep collision in Hanumangarh
According to the eye witnesses, the police said that the driver of the Mercedes fled from the spot after the accident at around 11 pm on Sunday night. The driver has not yet been identified and the vehicle is yet to be traced.
The victim, who has been identified as Atul Arora, was on his way back home on his scooter after dropping a friend when the Mercedes rammed into the two-wheeler.
The police said that the Mercedes, which was being driven at a speed of over 100 kmph, dragged the victim along to about 50 metres.
"The incident took place around 11 pm. We have leads about the car from footage of the incident captured in CCTV installed at a shop in a nearby market," Hindustan Times quoted a police official as saying.
The victim had just passed his eleventh standard examinations last week.
This fatal mishap involving a high-end vehicle has raised the count of hit-and-run cases in the National Capital Region.
In January, the Munirka area of South Delhi witnessed an over speeding BMW ramming into an Uber cab, killing its driver.
This incident was followed by another case, where four people including a woman techie, were killed in Ghaziabad when a speeding Audi rammed head-on into an auto-rickshaw they were travelling in.
While in the Ghaziabad accident, the police were accused of trying to protect the vehicle's owner, a doctor; in another incident on April 4, 2016, a rich businessman lied to the police that he was behind the wheel to save his minor-son, who's Mercedes knocked down 32-year-old Sidharth Sharma and fled the spot.
While official data shows a sharp rise in road accidents in India -- one every four minutes -- and road crashes are identified as the number one killer of young men and women, data has also proved that almost 97 percent of the road accidents are caused by rash or negligent driving including drink driving.